A senior official from Germany's Federal Agency for Technical Relief ruled out on Wednesday that rescue teams would find more survivors in the rubble of flood-ravaged villages in western Germany.
At least 170 people died in last week's floods, Germany's worst natural disaster in more than half a century, and thousands are reported missing.
"We are still looking for the missing as we clear rubble from roads and draw water from basements," agency deputy chief Sabine Lackner told media group Reaction Centitzwerk Deutschland.
She added that any victims that can be found now are likely to be dead.
For his part, a government source told Reuters that the federal government agreed today, Wednesday, to provide emergency aid of 200 million euros ($235.5 million) for immediate relief efforts.
The devastation caused by floods in Germany
This comes in addition to at least 250 million euros ($294 million) provided by flood-hit German states to repair buildings and infrastructure and help residents.
Economy Minister Peter Altmaier told Deutschlandfunk radio that the aid would include money to support small businesses such as restaurants and barbershops and compensate for lost revenue.
Merkel pledged during Tuesday's visit to the worst-hit town of Bad Münsträifel that Berlin would provide aid in the short and long term.
"These are unimaginable floods, when we see their effects on the ground," Merkel told reporters.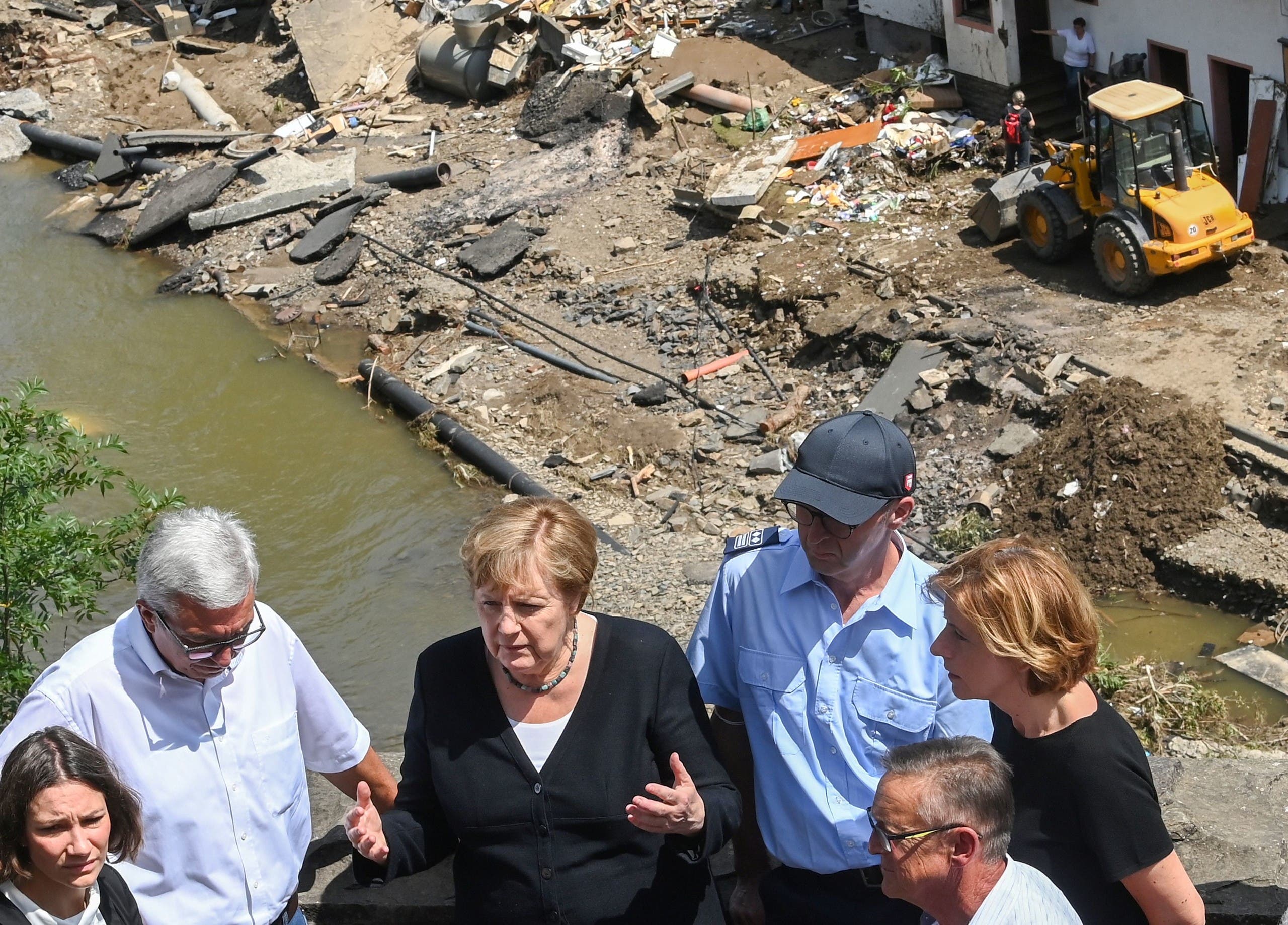 Merkel during her visit to the affected area
She stressed that the ministers will pave the way for providing urgent assistance to citizens who have suffered losses, and will do everything they can "so that the money reaches the people quickly."
She added: "I hope it will be a matter of days," noting that she met with people who "lost everything except the clothes they wear."
To the emergency aid will be added long-term reconstruction funds funded by the federal government and "solidarity contributions" from all 16 German states.
.