Norway announced today, Thursday, the expulsion of 15 employees of the Russian Embassy in Oslo, which it considers "intelligence agents," while the Russian mission described the decision as "extremely unfriendly," vowing to "respond."
"These 15 intelligence agents have been declared persona non grata for activities inconsistent with their diplomatic status," said Norwegian Foreign Minister Annekin Hutvelt in a statement.
It also added, "It is an important measure to confront Russian espionage activities in Norway and reduce their size," according to what was reported by "Agence France Presse."
The Norwegian Foreign Ministry stated that the fifteen Russians who are in the country under diplomatic cover should leave Norwegian territory "soon".
The charges were not specified
And Hotvelt stressed during a press conference that their activities had been tracked "for a while", without wanting to specify the charges actually against them.
In turn, Russian embassy spokesman Timur Chekanov said in an e-mail, "Our reaction is very negative." "It is a new, extremely unfriendly decision, which will be followed by a response," he added.
Oslo justified its decision with "new geopolitical data that generated, in terms of espionage, an increasing threat from Russia."
Two threats in the field of espionage
It is noteworthy that the Norwegian intelligence services classify Russia and China as two major threats in the field of spying on the NATO member state, which shares a 198-kilometer border with Russia in the Arctic.
And in April 2022, a few weeks after the start of the Russian military operation in Ukraine, Oslo, like many other European capitals, expelled three Russian diplomats suspected of espionage, prompting Moscow to respond by expelling three Norwegian diplomats.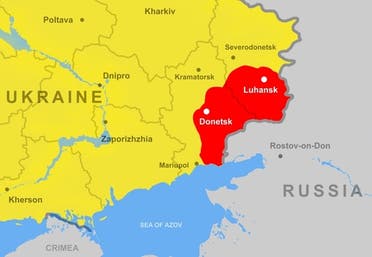 Donbass (Shutterstock)
Relations between the two countries have deteriorated greatly due to the conflict in Ukraine, after they had maintained close relations for a long time, especially in the far north.
Norway has approved almost all of the sanctions that Brussels imposed on Russia, even though Oslo is not a member of the European Union.