In the IPL T20 series Rajasthan Royals England fast bowler on the team Joffra Archer It seems doubtful to play.
Archer will also miss the three-match ODI series against India starting on the 23rd.
With Joffre Archer set to leave for England in the next two days due to an elbow injury, Archer is unlikely to feature for the Rajasthan team in at least the first half of the IPL.
Rajasthan team management has taken Archer for Rs 7.2 crore in the 2018 IPL auction. Archer's bowling in the IPL series proved that he deserved the Rs 7.2 crore he was given.
In the last 3 series Archer has rocked the opponent with his bowling. In the IPL series held in the United Arab Emirates last year at 150 km. The fast bowler splashed the opposing batsmen.
Archer suffered a minor injury to his elbow while returning for the Test series against India. Thus, he did not participate in the 2nd and 4th Test matches. Archer played for England, having been ruled out of the T20 series.
However, as Archer's elbow injury worsens, the team is set to send him to England for treatment in the next few days.
England captain Morgan said: "The decision to send Archer to England will be made by the medical team. The team management will make the decision keeping in mind the long term. The injury to Archer is getting worse.
It remains to be seen whether Archer will be sent to the UK tomorrow or tonight. He should be given proper treatment in due time for his injury. I think it is rare for a bowler to bowl with pain. Archer's injury was serious in that respect. We need medical treatment, "he said.
The list of England players has not yet been announced as the three-match ODI series against India starts on the 23rd. Due to Archer's injury, it looks like Archer will not feature in the series one day. The team participating in the T20 series will often be announced. In addition Jackball, it seems that only Mark Parkinson can be included.
If Archer leaves for England for treatment, he will not be able to play with Rajasthan in the first half of the IPL.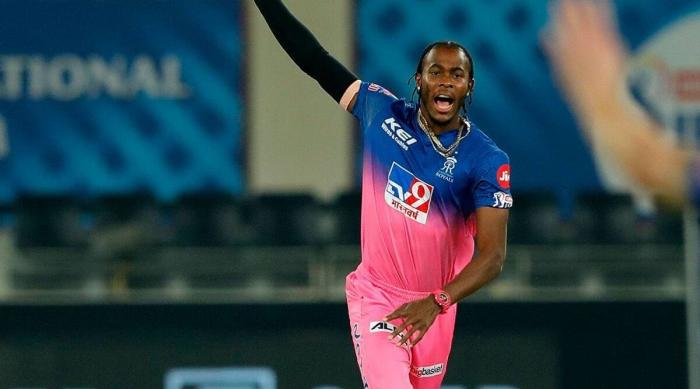 about this Rajasthan Royals The team management did not comment. The Rajasthan team management is expected to make an official announcement after hearing the England Cricket Board's response.
In the absence of Joffre Archer, the Rajasthan team has Chris Morris, Ben Stokes, Mustafizur Rahman and Andrew Dye for fast bowling. Chris Morris was bought for Rs 16.25 crore at an auction last month.
.