Cape Town: Rahane, Pujara The captain said it was not my job to decide whether the two should stay on the team Virat Kohli Said.
2-1 in a three-match Test series against South Africa Indian team Lost. Due to poor performance in the last two matches Indian team There is widespread accusation of failure. Even more senior players are Rahane, Pujara Both performed poorly throughout the Test series, with both not even averaging 25 runs.
The series was said to be the last chance for both of them but there was a demand to remove them from the team as they did not perform well.
The captain of the Indian team on the defeat in this situation Virat Kohli He was interviewed by reporters yesterday. That's what he said then
We admit that batting has been poor in the last 2 Tests and do not want to escape that charge. We need to sit down and talk about this and talk to Rahane and Pujara about what to do in the future.
But, I can't decide whether or not both will stay on the team in the upcoming Test series, and it's not my job. It is the job of the selectors, not the captain.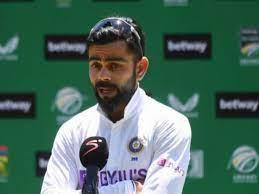 It's up to the selectors to talk about it, I do not know what they are thinking. As I have already said, we will continue to support Rahane and Pujara because they have both contributed more in the past.
The two together provided an important partnership in the 2nd Test match, which is why they got a good score. We have to recognize such a process. But I can not sit here and talk about what the selectors have in mind and what they will decide
Thus said the goalie
With this Rahane from the team, Pujara They will be removed and I will not interfere in the decision of the selection committee. Captain Cole hinted that he would step aside even if he asked me for his opinion. Therefore, it is certain that both Rahane and Pujara will fall in the next Sri Lanka Test series.
.