Parents of girls are always looking for NRI relationships with the intention that the girl child will feel comfortable without any deficiency and will be proud to say that they too.
NRI (NRI) No matter how many news about Allulla's good deeds, they are not changing. There are some NRIs who pretend to be very sober and good while in India and trust their relatives.
They show their true form after stepping on the land of Tira Parai.
For additional dowry to wives They are being harassed and subjected to torture.
Some of them leave them and get married again. The girls bear that pain with the intention of not getting the honor of their parents who raised them very hard, took debts and got married.
Some women commit suicide because they can't tell their neighbors and can't bear the torture of their husbands.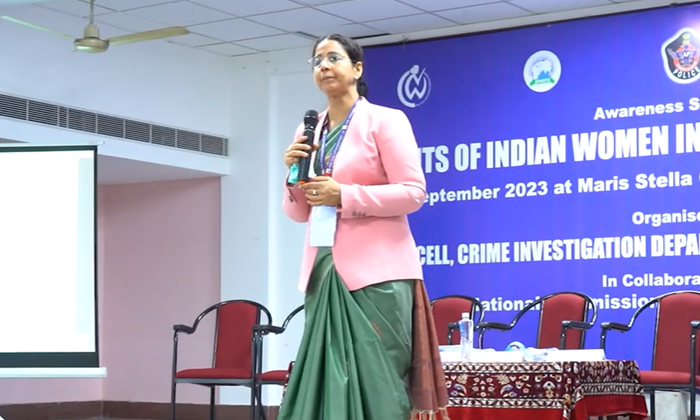 Voluntary organizations and women's groups(Voluntary organizations, women's groups) are raising awareness, but women are still getting trapped. In this background, AP CID has stepped into the field. It organized a one-day awareness program on 'Rights of Women in NRI Matrimonial Issues' at Marys Stella College, Vijayawada.AP State Legal Services Authority (APSLSA) Member Secretary M.
Babita (M.Babita) spoke on this topic. Venkat S. Medapati, President of APNRT Society, spoke on the topic of 'Matrimonial issues at APNRT Society and the assistance from AP Government'.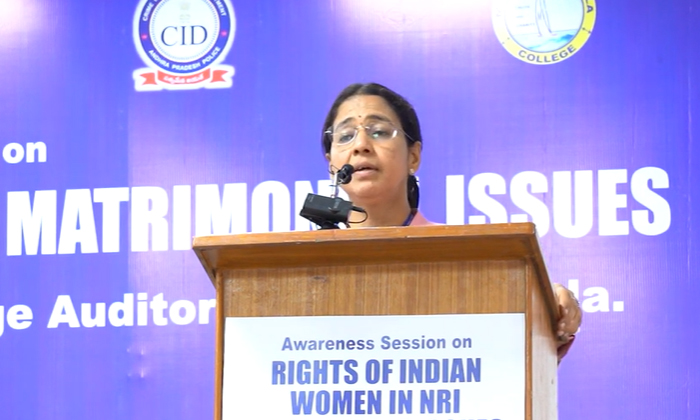 Vijayawada Regional Passport Officer K. Shiva Harsha explained about different types of visas and the situation of seizure of passports related to NRI marriages. APCID Legal Adviser M Lakshmana Rao spoke on the role and responsibilities of police personnel in NRI matrimonial issues. CID SP KGV Sarita spoke to CID NRI Cell. A presentation was given on the reported matrimonial cases. On this occasion, the officials released the brochure 'Overseas Indian Marriages – Safety Guidelines'.