The ICC ODI Cricket World Cup series will be held in India from tomorrow (5th) to 19th November. Let's take a look at the strengths, weaknesses and prospects of the top 5 teams out of the 10 teams participating in this series…
India: After an impressive performance in the Asia Cup series and then dominating the bilateral series against Australia, the Indian team is well prepared for the World Cup series. However, the problem of selecting the best playing XI remains. The Rohit Sharma-led Indian team will play their first match against Australia in Chennai on the 8th.
Strength: Rohit Sharma, Shubman Gill, Virat Kohli, KL Rahul, Shreyas Iyer, Hardik Pandya, Ishan Kishan, Suryakumar Yadav batting. Shubman Gill has been in top form with over 1,200 runs in the last one year alone. KL Rahul's full fitness and his century against Pakistan in the Asia Cup have boosted the team's strength. Mohammad Shami's finesse in bowling, Mohammad Siraj's pace, Bumrah's swing, yorker and Hardik Pandya's ability to swing the ball on both sides are seen as strengths. With Shreyas Iyer, the team's 4th stringer problem is solved.
Weakness: The spin may look strong, but there is no way to judge how veterans Ravichandran Ashwin and Ravindra Jadeja will fare on flat pitches that favor the batsmen. However, in terms of form, Kuldeep Yadav is likely to make the playing XI alongside Jadeja. Ashwin might get a chance only if he loses form or gets injured. Jadeja's recent form with the bat has not been great. While Ashwin is not a big hitter either. There is no left-handed batsman in the top 5 batting top order. Even though Ishan Kishan has KL Rahul and Shreyas Iyer, he hardly gets a chance in the playing XI.
Opportunity: With the World Cup series being held on home soil, there is a chance of winning the title. Chasing a target in snow is considered auspicious.
Challenge: Described as the 'man of the chase', Virat Kohli needs just 3 centuries to break Sachin's record of 49 centuries. He may achieve this in the World Cup series.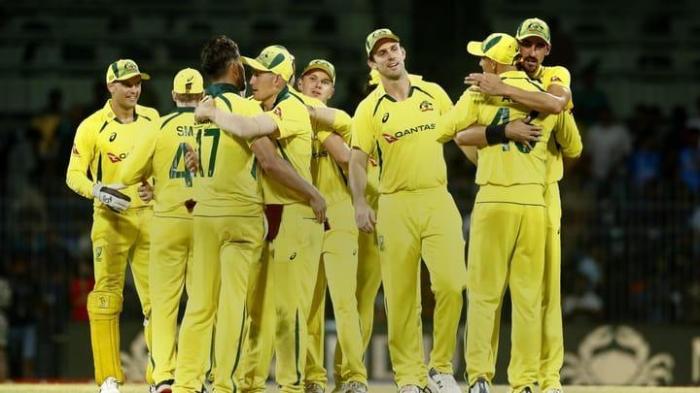 Australia: The Australian team, the 5-time champions, will be led by Pat Cummins this time. The team will face hosts India in their first match on the 8th.
Strength: Australia's batting line-up is deep. Even the batsman at No. 9 is a strong hitter. As this is David Warner's last World Cup series, he may be run hunting on flat pitches. Strong hitting all-rounders like Mitchell Marsh, Cameron Green, Glenn Maxwell, Marcus Stoinis can also bat well against spin. Steve Smith, Marnish Labuschagne, Josh Inglis, Alex Carey and Pat Cummins were also no slouch for the action. The Australian team has accumulated more wins than any other foreign team on Indian pitches. Australia always plays with extra motivation in global tournaments. This time, the team may continue to do so.
Weakness: Travis is considered weak due to a head injury. Adam Zamba does not have the right player to support him in the spin. Glenn Maxwell is a spin bowler but he is unlikely to bowl 10 overs in every game.
Challenge: There are a lot of older players in the batting line-up. Sometimes the wickets are piled up. Play with action
Only one of Alex Carey and Josh Inglis could be the wicket-keeper batsman. Even with quality fast bowlers, it is difficult to control runs on flat pitches. Thus chasing a target of more than 300 runs will be a challenge.
Opportunity: The number of all-rounders in the Australian team is more than any other team which gives the team a variety of opportunities. Cameron Green, Stoinis, Maxwell, Mitchell Marsh give the team a multi-dimensional look. Even if one of them is not playing well, the other will make up for it. When Travis Head gets fit, he could also do some part-time spin. Experienced Pat Cummins, Mitchell Starc and Josh Hazlewood are likely to be at par with Pakistan and India in bowling. A left-arm fast bowler, Starc can pose a threat to most front-line batsmen.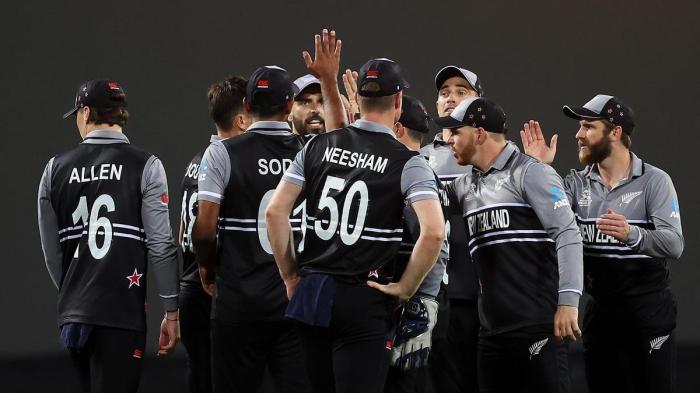 New Zealand: India beat Bangladesh 2-0 in a three-match series before arriving for the World Cup. And showed top performance in both practice matches. They have to reflect this action potential, on a large scale.
Strength: According to the statistics, the New Zealand team is seen as the most stumbling team on the Indian pitches so far. But the last 3 series have shown that the team's performance in ICC series is at a different level. New Zealand finished second in the last two series in the 50-over World Cup. Meanwhile, it had won the title in the ICC World Test Championship held in 2021.
It is a well-balanced team with exciting players like Davon Conway, Daryl Mitchell, Glenn Phillips and experienced stars like Williamson, Tim Southee and Trent Boult. Mitchell Santner, Ish Sodhi, Lockie Ferguson, Matt Henry can also add strength to the Trent Boult and Tim Southee alliance.
Weakness: New Zealand have played 61 matches in India so far and won only 18. New Zealand depends on how Kane Williamson, who is back from injury, performs
The team's fortunes could be decided. Because the 32-year-old, Williamson is not only a captain but also a good batsman regardless of the pitch conditions. Kane Williamson-led New Zealand will play their opening match against defending champions England tomorrow (5th). The New Zealand team has played in the knockout round in the last 4 series. In the 2019 series, it took away the chance to win the title.
Opportunity: This is seen as the last chance for Kane Williamson, Trent Boult and Tim Southee to jointly win the World Cup series. Daven Conway has done well with the bat for CSK in the IPL this year. He may reflect this in the World Cup series. Mitchell Chandner could be the main player in bowling and batting.Glenn Phillips, Will Young, Rachin Ravindra could also contribute significantly.
Challenge: Taking recent form into account, New Zealand are 1-3 down in the four-match ODI series against England.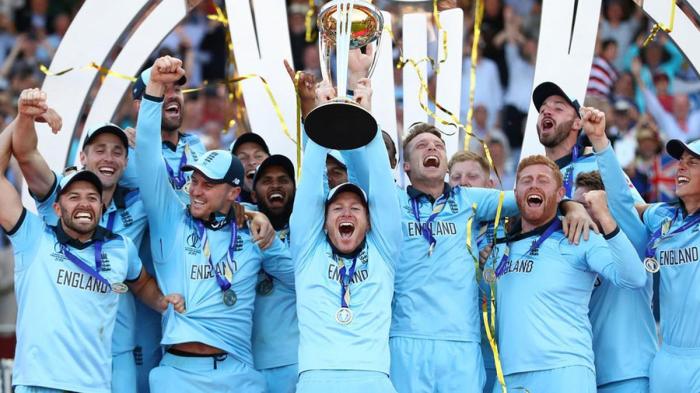 England: The reigning champions England will be led by Jos Buttler. The team will be looking to become the 3rd team to retain the trophy. The England squad has depth and versatility, but it will be important for them to adapt to situations. While the IPL experience might help them.
Strength: The return of all-rounder Ben Stokes to the squad is considered to be a huge boost. And there are many players in the squad who know how to win a global series. This pride was previously only seen in the Australian team. England have a long batting line-up. But it is this ability to stifle the opposition with a more aggressive approach that sets England apart from the rest. This aggressive approach is a key component of their dominance in white-ball cricket. The inclusion of Harry Brook in place of the out-of-form Jason Roy has boosted the team's strength. Fast bowler Zobra Archer is on the substitutes list. Fast bowler Mark Wood and off-spinner Adil Rashid are likely to be important in the Indian sheep.
Weakness: England have played only 10 ODIs this year. They recently won the series against New Zealand by 3-1. The leading players were rested in the Ireland series. Not participating in enough competitions is seen as weakness. And it remains to be seen how aggressive the batting approach will lend itself to as the pitch surface softens over the course of the series.
Challenge: England batsmen may face challenges against spin.
Opportunity: 9 players are in the team this time as well, having made it to the last World Cup. Ben Stokes was recently chasing 182 off 124 balls against New Zealand. Jos Buttler's IPL experience alongside him could help the champions retain the title.
Pakistan: Pakistan team led by Babar Azam will face Netherlands in their first match on 6th. Pakistan have always been an unpredictable team in global series. It is assumed that this time will not be an exception. The team, which was in top form, suffered a crushing defeat in the Asia Cup series. It exposed the flaws in the team. Playing in India this time might give Pakistani players a chance to become national heroes overnight.
Strength: Despite Naseem Shah's injury, Pakistan's fast bowling is considered to be a bit stronger. Balls swing in the opening overs at most places in India. Shakin Shah Afridi can take advantage of this. Babar Azam and Mohammad Rizwan are likely to dominate the batting.
Weakness: In the opening overs, Naseem Shah along with Shaheen Afridi were putting pressure on the opposition batsmen. This acceleration has had an impact. Now the absence of one of them is giving the opposition batsmen a chance to score runs. Haris Rauf may try to fill Naseem Shah's place. Hasan Ali, the medium pacer, comes in with a pinch. The opening batting pair of Imam-ul-Haq and Bahar Zaman were not promising. In this, Imam-ul-Haq's strike rate is 82.18. Shatab Khan and Mohammad Nawaz are not in good form in the spin department.
Challenge: Naseem Shah's absence has upset the bowling balance of the team. The team management may focus on making sure that other fast bowlers in the team do not get injured.
Opportunity: The series gives a big opportunity to Saud Shakeel, Iftikhar Ahmed, Aha Salman etc. However, it is doubtful that all three will feature in the playing XI at the same time. South Shakeel's Test match average is 87.50.