Last Updated: 01 May, 2022 06:36 AM
Published: 01 May 2022 06:36 AM
Last Updated: 01 May 2022 06:36 AM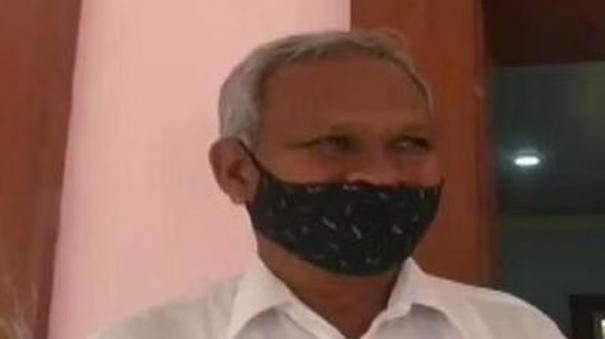 Bhubaneswar: Ankata Kanhar, a 58-year-old MLA from Odisha, is writing the Class 10 general examination.
The Class 10 general examination began in Odisha on the 29th. 5.8 lakh students across the state are writing this exam. Pulpani constituency Biju Janata Dal MLA Angatha Kanhar is also writing the 10th class general examination with them.
The MLA along with the students of Rujanji High School located in Pitabari village, Kandhamal district participates in the daily general elections on a daily basis. He said:
"I should have written the Class 10 general examination in 1978. But I could not write the general examination at that time due to family circumstances. Then in 1984 I got involved in panchayat politics. Now I am serving the people as an MLA.
There is no age barrier to education. Education is necessary not only for work but also to develop knowledge. My friend and Kandamal panchayat leader Sudarshan is writing the 10th class general examination with me. My 24-year-old driver, Pitabasa, is also writing the exam, "the MLA said.
Archana, the headmistress of Rujanji High School, where the examination center is located, said, "No special facilities have been made for the MLA. He is also being tested before the examination. He is writing the examination like a normal individual."
.