Published: 11 Jan 2022 06:40 am
Updated: 11 Jan 2022 06:40 am
Published: 11 Jan 2022 06:40 AM
Last Updated: 11 Jan 2022 06:40 AM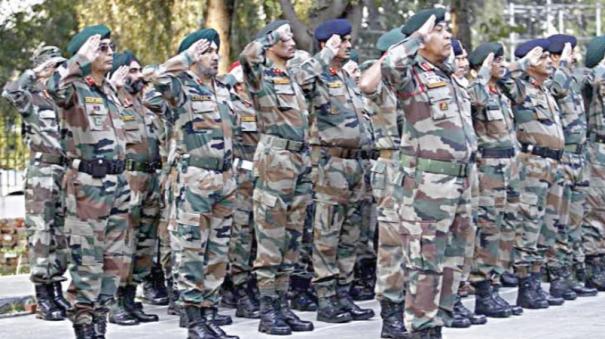 New Delhi: The Armed Forces Tribunal has advised that officers should be treated fairly in order to gain the confidence of soldiers in the military.
One of the soldiers who joined the Army on December 17, 2017 was sacked after one year due to lack of training time. Against this the soldier sued the Armed Forces Tribunal. He said in his petition, "The right eye, which was already injured when the coach punched him in the cheek during training, was affected. The victim did not recover as the authorities did not allow him to continue treatment at the Army Hospital.
Thus failing to focus on training. So I went to my hometown to get eye treatment. After this I went to the training center and joined the mission. However, I was fired on December 1, 2018 for not attending training. " The petition was heard by the Lucknow session of the Armed Forces Tribunal. The tribunal ordered that the player be reinstated.
The tribunal in its order said, "The petitioner wants to serve in the Army. He can serve the country only if he gives full opportunity to the chosen one. There should be no lack of trust between the officers – the players. Authorities must treat their subordinates fairly. Only then can they have more confidence in themselves. It makes a soldier see their officer as a hero in war. "
.