Last Updated : 22 Apr, 2023 06:36 AM
Published : 22 Apr 2023 06:36 AM
Last Updated : 22 Apr 2023 06:36 AM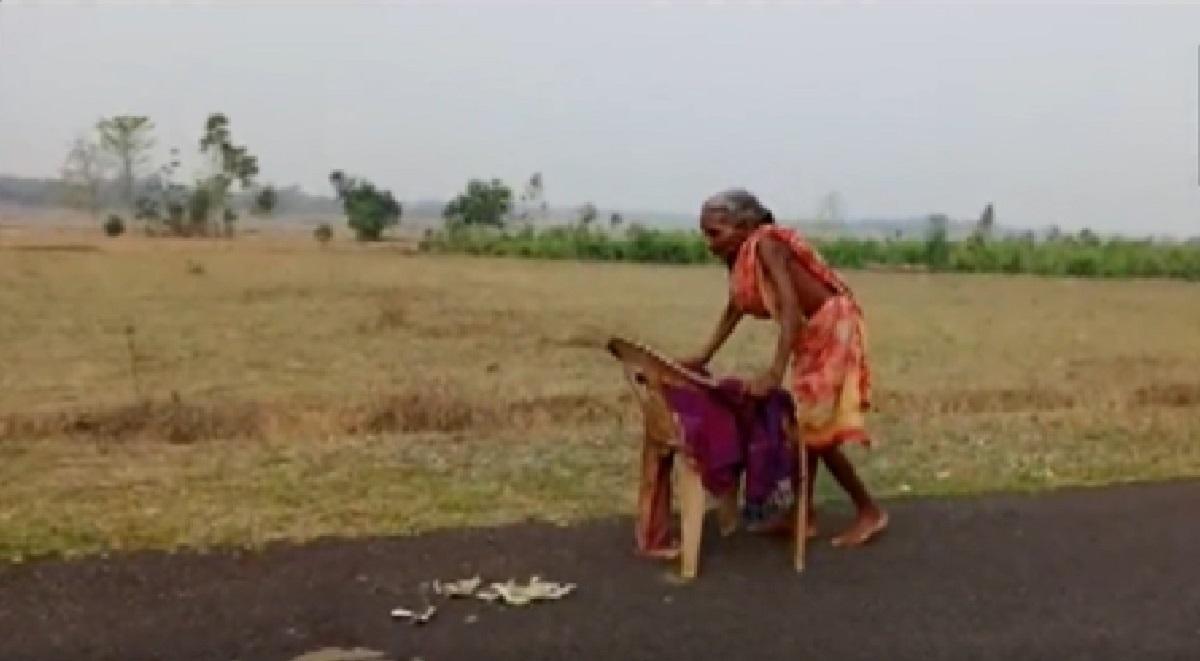 New Delhi: Union Finance Minister Nirmala Sitharaman took to Twitter to share the news of a 70-year-old woman walking a long distance without sandals in the scorching sun to collect her pension. Subsequently, the concerned bank management has helped the old woman.
Surya Harijan (70) hails from Jharikaon village in Nangranpur district of Odisha. He recently walked a long distance barefoot in the hot sun to the bank to collect his old age pension. A news agency published a video of him walking down the road barefoot with the help of a broken plastic chair, unable to walk. The video went viral on social media.
And this video came to the notice of Union Finance Minister Nirmala Sitharaman. Seeing this, he ordered the management of the concerned SBI bank branch to help the old lady. He also posted this news on his Twitter page.
After this, the concerned SBI bank branch manager immediately called Surya Harijan and gave her pension amount in cash. Following this, SBI Bank has said in a Twitter post.
We were also heartbroken to see the video of Surya, an old woman walking barefoot with the help of a broken chair in the high sun to get her pension. Old lady Surya used to collect her pension every month from the CSP branch of her village bank. But due to his old age his fingerprints did not match with the bank's CSP unit.
Following this, he walked to Jharikaon branch in the sun with one of his relatives. The old bank branch manager gave the required amount to Surya.
He also assured that his old age pension will be delivered to his doorstep from next month. We have also decided to provide a wheelchair to Surya Harijan on behalf of the bank. It says so.
Don't miss out!