India beat Spain 0-3 in the men 's hockey league match at the Olympic Games in Tokyo.
Rupendra Singh Paul scored two goals and Simranjeet Singh scored one goal for India. 2nd victory at the Olympics Indian team Has registered. The Indian team, which had earlier beaten New Zealand, has now lost to Spain.
Appeared 1-7 in the match against Australia Indian team Has resurrected.
Along with the Indian team in Group A, there are Australia, New Zealand, Spain and Argentina. The Indian team, which defeated New Zealand in the first match, has lost this match.
From the start of the game, the Spanish and Indian players aggressively passed the ball. In the 4th minute, the Indian player Mandeep's shot was blocked by the Spanish goalkeeper Francisco. The Spaniards squandered a penalty corner in the 12th minute.
In the 14th minute of the match, Indian player Simran Jit Singh scored the first goal for the team. In the next minute, the Indian team got the 2nd goal to be scored by the Indian player Rupendrapal Singh.
2-0 in the first quarter Indian team Gained the lead.
In the 2nd quarter, Spain and India missed the opportunity to score in the 24th minute and 30th minute respectively. Thus, the Indian team took the lead in the 2nd half.
Midfielder Vision Ruiz wasted his chance to score for Spain in the 3rd quarter as well. As the Indian team's dominance increased, the Indian players focused on tackling the Spanish players without letting them score. Thus the Indian players blocked two chances in the 3rd quarter.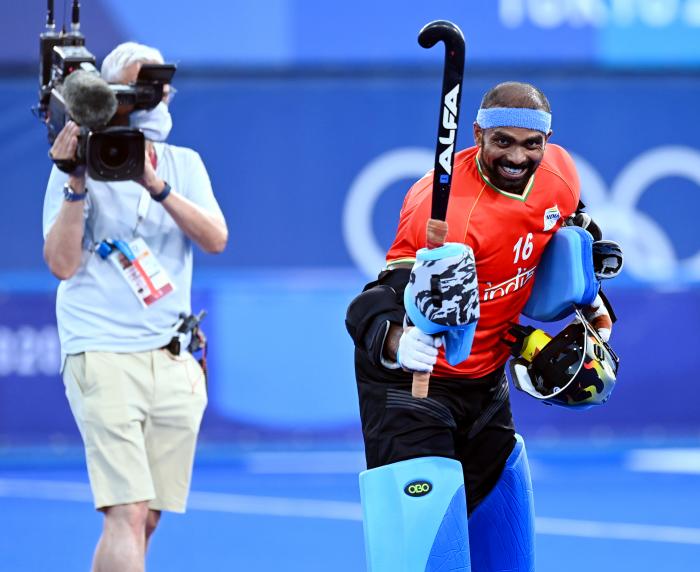 In the 4th and 50th minutes of the last quarter Spain team And the opportunity to score Indian team Blocked. The ball was scored by Leonardo of Spain and blocked by Surendra Kumar of India.
In the 51st minute, Indian player Rupendra Palsing scored his 2nd goal and the team's 3rd goal to make it 3-0. The Spanish team could not score until the end of the match, 0-3 Indian team Won.
.