Muscat: Believers in Oman refuse to give up traditional virtues despite the Kovid crisis. The people of this place have set an example by making the Eid-ul-Fitr Eid, which is given to children and adults during the festive season, online. In this way, they have proved that crises like Kovid are not an obstacle to the continuation of good and traditional practices.

Idia defeated Lock Down
Children in Oman are in the position that office work, business transactions and schooling are all online and so on. With the announcement of a full lockdown on the Eid holiday as part of Kovid control, locals and expatriates alike have come forward to offer the Eidiya handout, the main item of Eid festivities, as children are able to leave their homes.
Without the smell of the new 100 paise note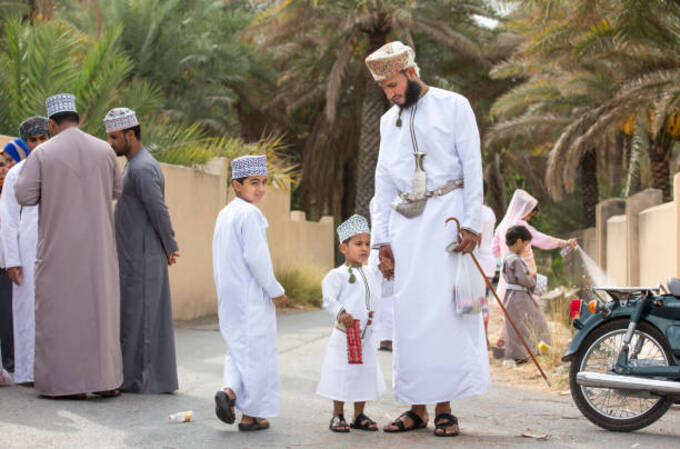 Before Kovid, 100 paise fresh scented notes were bought from the bank and kept earlier and distributed by the adults to the children at home and in the neighborhood on the day of the festival. Kovid snatched the joy of embracing Eidiya from the children with outstretched hands amidst bursts of laughter and Eid greetings, but this time with the help of digital platforms, Eidiya, which has traditionally been followed by the Omani community, has been maintained.
Idia is a sign of tenderness
Hatim Abdul Salam, a spokesman for the Islamic Information Center, said that Eid was a sign of love, care and tenderness and that it was important to continue the practice of that virtue. We help the poor of the society by giving them food and meat. We find more time at celebrations to spend with adults. But Eid is for our children on the day of the festival. It will make them happier than anything else. He said that with the shift from the traditional way to online, Idia has gone up from 100 paise to 500 paise and more. He also said that the money was credited to the parents' accounts and they were the ones who distributed the Idiya to the children.
.