For many years, the opium trade constituted a basic building block for wealth in Afghanistan. The country produced thousands of tons of this drug in the 1990s, especially 3 years after the start of Taliban rule.
It seems that the movement's return to power since last August (2021) has revived this internationally forbidden trade, as several markets have flourished, while the Taliban seemingly turned away from the issue, leaving this trade to take its course!
Opium in public!
A new market in the city of Talukan, the capital of the northeastern state of Takhar, witnessed dozens of traders practicing in various degrees the opium trade, according to a report published by the "Wall Street Journal" on Sunday.
And this crowded market appeared since the Taliban came to power, as plastic bags filled with narcotics were displayed on the streets in public.
poppy instead of wheat
In parallel, farmers in Kandahar province, the cradle of the Taliban, began growing poppies on lands where they grew wheat or corn.
As for the Taliban intelligence official who is present in the opium market in Talukan, his only concern was to ask the visiting foreign journalists to leave, for not documenting what is happening there, justifying that the people are "starving"!
Opium cultivation in Afghanistan (AFP)
false promises
The Taliban had previously promised that it would eradicate the country's multi-billion dollar drug industry, which accounts for 85 percent of opium production worldwide, in late August.
But after just three months, the poppy growing season has begun to flourish, quite unlike the movement's promise.
On the other hand, the statements of the Taliban interior spokesman, Qari Saeed Khosti, revealed the apparent contradiction between the actions and words of the movement, as he said that the authorities of the movement in Kabul are still serious in confronting the drug trade in the country.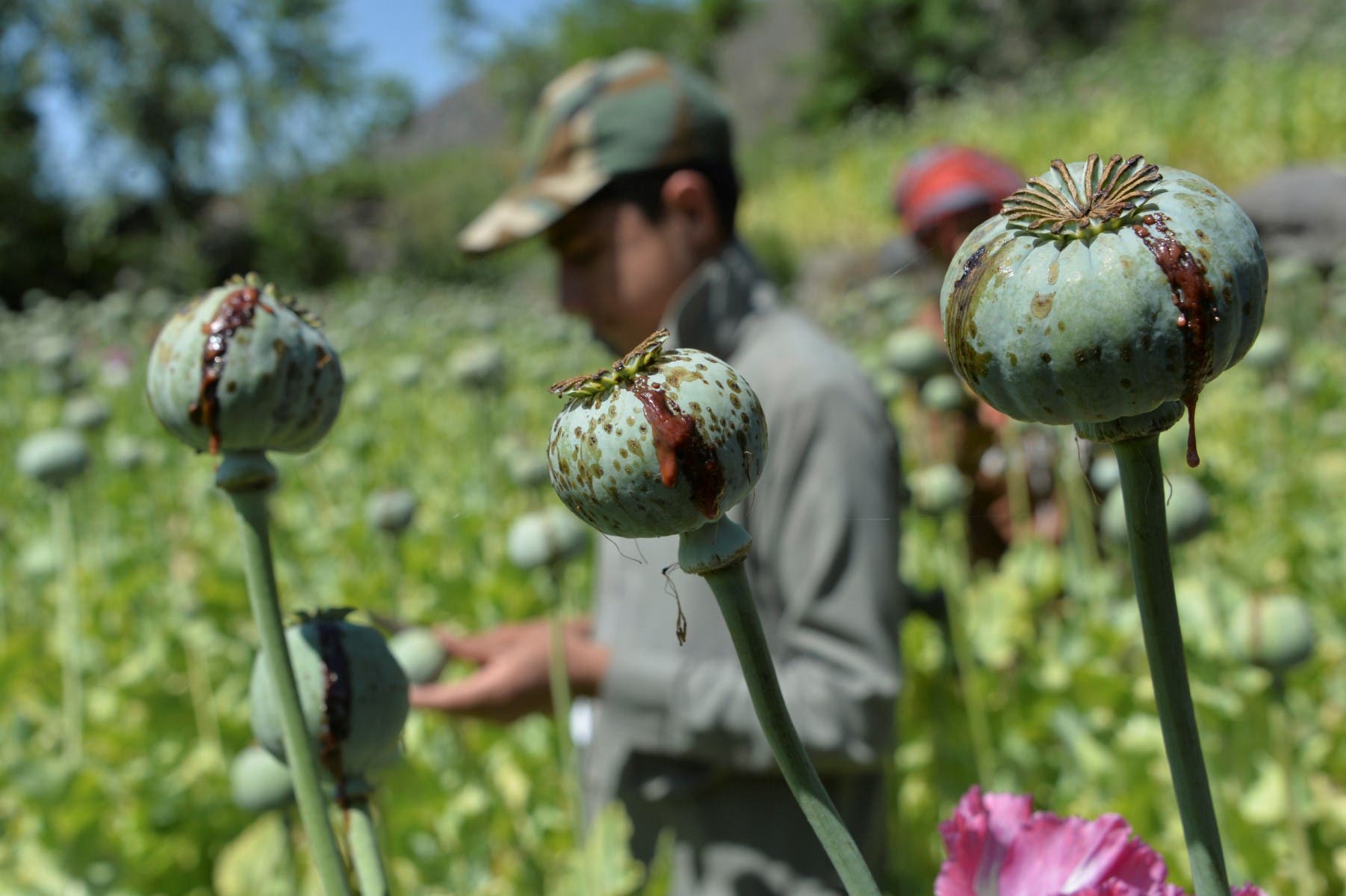 Opium cultivation in Afghanistan (AFP)
He claimed that the goal of the Taliban government was to prevent the "growth and trade of drugs".
It is noteworthy that during the 20 years of the American presence in Afghanistan, the Taliban used the drug trade to fund its insurgency.
Last year, the area under poppy cultivation in Afghanistan increased by 37 percent to 554,000 acres, according to estimates by the United Nations Office on Drugs and Crime.