Last Updated: 11 Jun, 2022 06:24 AM
Published: 11 Jun 2022 06:24 AM
Last Updated: 11 Jun 2022 06:24 AM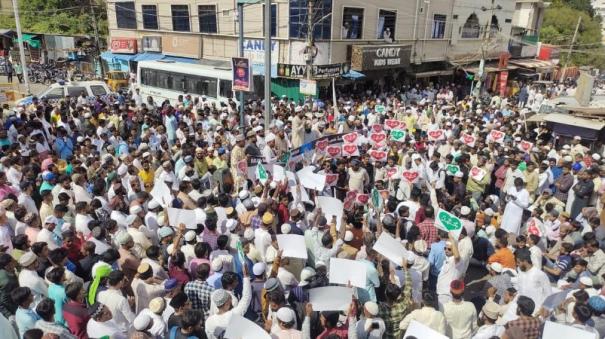 New Delhi: BJP spokesperson Nupur Sharma's comment in a TV interview caused a great deal of controversy.
Nupur Sharma's remarks were condemned by many Muslim countries in India. Information was spread through social media in the Gulf countries that Indian products should be rejected.
Subsequently, the Central Government replied that Nupur Sharma's opinion was not that of the Government of India. The BJP suspended Nupur Sharma and expelled Naveen Jindal from the party. The BJP also advised party leaders to act responsibly when expressing their views in public. Delhi Police have also registered a case against Nupur Sharma and Naveen Jindal.
In protest against the comments made by Nupur Sharma and Naveen Jindal, Muslims staged a protest after prayers at the Juma Mosque in Delhi yesterday. Similarly, Muslims protested in mosques in Saharanpur, Uttar Pradesh, after prayers yesterday.
.