Last Updated: 05 May, 2022 07:33 AM
Published: 05 May 2022 07:33 AM
Last Updated: 05 May 2022 07:33 AM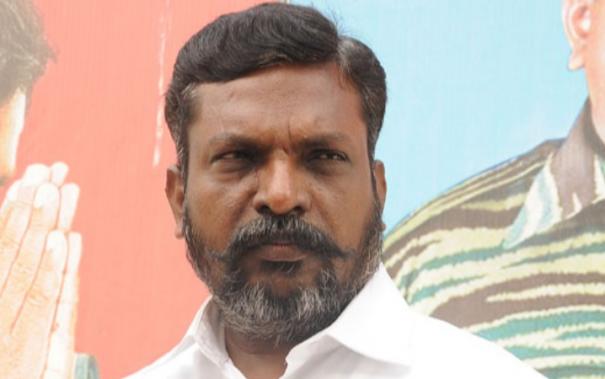 Bangalore: An executive of a Dalit organization staged a protest on stage against Vizika leader Thirumavalavan who criticized Prime Minister Narendra Modi at a public meeting in Bangalore.
Vizika leader and Chidambaram MP Thirumavalavan was the special guest at a public meeting held on the 24th of last month in Sarjapur, near Bangalore, Karnataka.
The meeting was held on behalf of the Ambedkar Seva Samithi and was attended by a large number of people including Union Minister of State for Social Justice A. Narayanasamy and Anekal Congress MLA Sivanna. Unveiling the statue of Baba Saheb Ambedkar, Thirumavalavan said, "Ambedkar was the father of modern India, the revolutionary who shaped the country's constitution. Today's rulers rule by what he designed. As such Ambedkar has always been the hero. Gandhi was his villain at that time. The villain of this era is Prime Minister Modi, "he said in Tamil and English. This caused a commotion in the crowd.
Badapat Seenivas, a supporter of Minister A. Narayanasamy and an administrator of the Dalit organization, who went near Mike when Thirumavalavan finally left the show, condemned Thirumavalavan for criticizing Prime Minister Modi. Thus the show organizers and the fans were shocked and sent him away.
Video footage of the incident is spreading fast on social media. BJP supporters have been sharing it and criticizing Thirumavalavan.
Meanwhile, Karnataka Vizika executive Sekar Sarjapur lodged a complaint at the police station, saying, "The YouTube channel Tamarai TV has edited the video of the event in Bangalore and falsely reported that Thirumavalavan had left halfway. Action must be taken on that. "
.