Last Updated : 13 Aug, 2022 06:13 AM
Published : 13 Aug 2022 06:13 AM
Last Updated : 13 Aug 2022 06:13 AM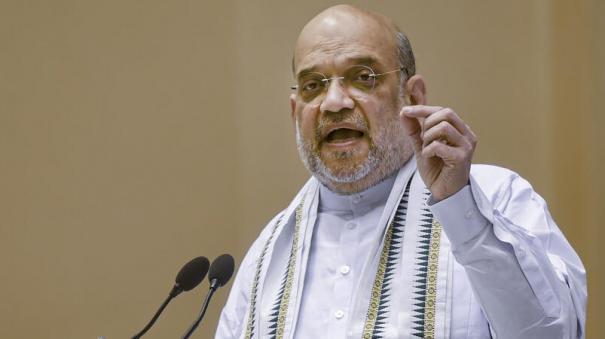 New Delhi: Union Home Minister Amit Shah said yesterday that what Indian farmers need is humane financial support and not ruthless financial support.
Participating in the conference of rural cooperative banks, he further said:
Primary Agricultural Credit Societies (PACS) provide humanitarian credit to farmers. These loans should reach tens of thousands of farmers. To increase the agricultural credit disbursed through cooperatives to Rs 10 lakh crore, it is necessary to create more than 3 lakh new PACS across the country.
For this, officials of State Cooperative Banks (SCPs), District Central Cooperative Banks (DCCPs) should set a five-year target and work accordingly. India currently has more than 95,000 PACS, but only 63,000 of them are operational. These have provided loans of over Rs.2 lakh crore to farmers. PACS is the soul of agriculture credit system as it forgets the ruthless activities and works with humanity. So it is necessary to strengthen them.
With the number of PACS reaching 3 lakh, reaching Rs 10 lakh crore agri credit disbursement is a possible scenario.
He said that comments have already been received from the state governments regarding the formulation of model rules for PACS.