England cricket team is going to tour Pakistan to play Test cricket series. Pakistan Cricket Board announced the squad for this series. Fast bowler Muhammad Ali and spinner Abrar Ahmed have also been included in this. It seems that both these rookie bowlers will threaten the England team. The path they both took…
Muhammad Ali: He was first picked by former Pakistan leg-spinner Abdul Qadir to play for Zarai Tarakiati Bank in 2018. In other words, there were suggestions from the Sialkot cricket community to select fast bowler Mohammad Ali. Their recommendation also added strength as he trained at the Amir Wasim Cricket Academy. He was only 26 years old then. But he has the ability to make an immediate impact on the game with his bowling ability. He has performed it on that occasion.
He and current Pakistan fast bowler Naseem Shah have played together in the PCB Patron Trophy. Muhammad Ali's bowling style is reminiscent of former Australian fast bowler Jason Gillespie. Can throw accurately. He pitches the seam of the ball and throws it in a way that makes the ball soar. He has the power to bowl up to 25 overs per day.
He is currently playing for Central Punjab in domestic cricket. He has taken 85 wickets in 22 first-class cricket matches. What… in 4 years you may ask, 85 wickets in 22 matches is a big deal if you understand that Pakistan's dead pitches are the graveyard of fast bowlers.
He has taken 27 wickets in 11 innings at Rawal Bindi pitch and 20 wickets at Multan. England will now play Tests at these two venues.
Abrar Ahmed: Although officially known as a leg-spinner, he is capable of bowling googly and carom balls. Sri Lanka's Mahesh Thiksana is another mystery spinner who bowls leg spin, off spin and carom balls with variety. This is confirmed by news from that country. His hard spin on the ball has attracted the attention of Karachi cricket fans. Karachi is the weakest cricket zone in Pakistan.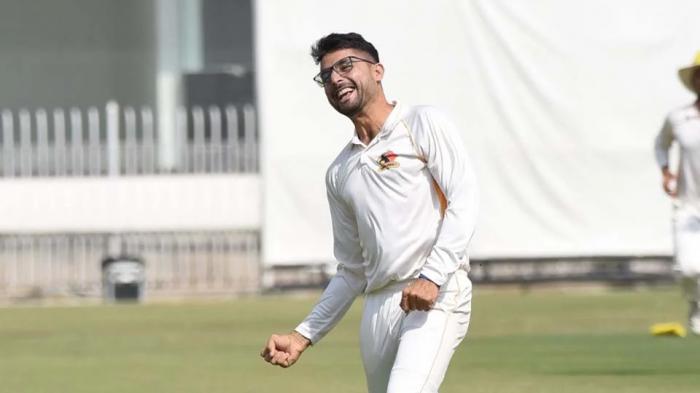 But coming from there, he grabbed 53 wickets in 2016 and attracted attention. His bowling evolved at the Rashid Latif Academy. His name came to light in Pakistan Super League T20 cricket for Karachi Kings. He bowled 7 dot balls to Eoin Morgan was a talking point. It is noteworthy that Eoin Morgan scored 80 runs in 57 balls in this match. But he could not do anything about Abrar Ahmed. Sri Lankan legends Jayawardene and Sangakkara were shocked to see his bowling.
His coach Masroor says about him, "A player capable of playing in all formats. Because he knows the art of taking wickets. He bowls a variety of balls and chokes. He is sure to be Pakistan's main bowler.
The Test series between England and Pakistan will be played from December 1 to December 21. It includes a total of 3 matches.