With videoA usually very serious presenter of On 1 appeared on Saturday as a drag queen in the RTL 4 show Make up your mind. 930,000 viewers saw how the guessing panel completely did not recognize the journalist and was stunned after the revelation. "I said no at first."
In Make up your mind let celebrities transform themselves into drag queens, after which a panel has to guess who is hiding behind the colorful outfits and colorful make-up. Also appears at the end of each episode mystery guestthat in drag awards a trophy to the winner queen. It was the role that crime reporter Peter R. de Vries had in the first episode of 2021 that put the program on the map.
The mystery guest of Saturday, named Sharra Tella, appeared on stage as a stereotypical old-fashioned housewife: a huge glittery black dress, but also a bright green apron, dish gloves and with rollers still in her hair. ,,Huh?" panelist Nikkie de Jager simply shouted, who had no idea who the celebrity was. Even when Sjarra had long since emerged, panel member Chantal Janzen still looked as if she saw water burning.
Still, team captain Nikkie (with her guest Dan Karaty) and Chantal (guest with captain Fred van Leer) had to fill in a name. Sharra Tella really played a role during her emergence, complete with a crazy puckered mouth. Was it perhaps Paul de Leeuw? While Fred and Chantal bet their money on him, Nikkie and Dan chose Jeroen Krabbé.
'No idea'
Presenter Carlo Boszhard, who makes the program together with his friend Herald Adolfs, said how proud he was of the upcoming unveiling. Under the disguise was someone you wouldn't expect here, was the idea. And it showed. The 'sj' of Sharra refers to the man's first name, the green in the outfit to the first part of his last name, the 'homely' to the second part.
Under the dress, make-up and huge fake bosom On 1presenter and former America correspondent Charles Groenhuijsen (69). The panelists couldn't believe what they were seeing. ,,We had no idea", said Chantal Janzen, who walked out of her chair in surprise. "It's so beautiful," said Fred. Why did Charles want to do this, asked Carlo. Well, he didn't want to do it at all at first.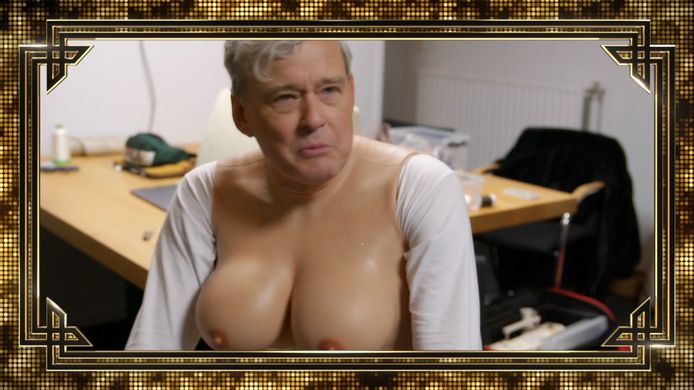 'means a lot'
"I said no at first," the journalist admitted. "I thought: I am 200 percent straight, what am I doing there? Then I thought: you know what, there is 200 percent reason to do it. People sometimes say: it could be a bit more cheerful On 1. Well, I've made up for that now for five years."
The participation of such a '200 percent straight' man in a show about an art form that is far removed from many men is important according to the makers. Especially at a time when drag queens are dealing with increasing aggression and violence. ,,Thank you for being open to this," said jury president and drag queen Miss Envy Peru. "This means a lot to the whole community."
Groenhuijsen hopes that many people will now ask whether he has gone 'completely mad'. Because: ,,Then I will explain. We exclude so many people, we are angry and cynical so often. And the message of this program is: lock people in and close them to your chest."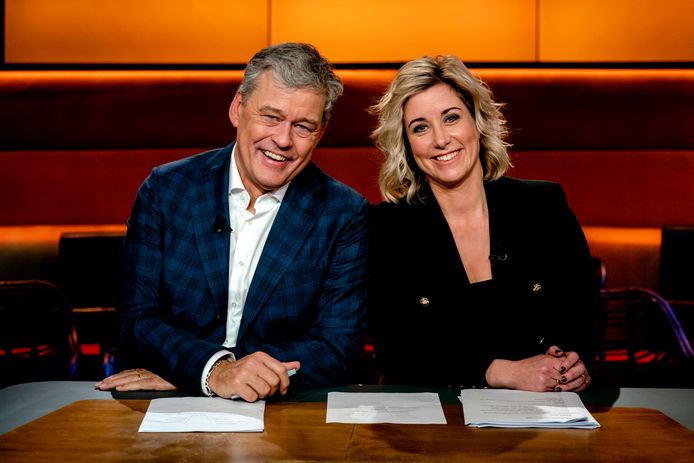 Also listen to the AD Media Podcast below or subscribe via Spotify or iTunes. Find all our podcasts on ad.nl/podcasts.
Watch our Show & Entertainment videos below:
Free unlimited access to Showbytes? Which can!
Log in or create an account and don't miss a thing of the stars.

Yes, I want free unlimited access