Published: 25 Dec 2021 07:36 am
Updated: 25 Dec 2021 07:36 am
Published: 25 Dec 2021 07:36 AM
Last Updated: 25 Dec 2021 07:36 AM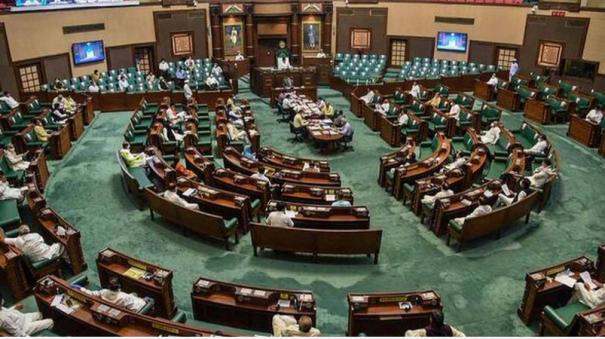 Bhopal: The bill seeks to recover damages to public property from protesters. Passed in the Legislature.
Riots broke out during the protests Protesters The MP government plans to recover compensation from protesters if public or private property is damaged. The bill was introduced by state Home Minister Narotham Misra in the Assembly on Thursday. The bill seeks to set up an arbitral tribunal to look into matters relating to seeking compensation from protesters if property is damaged and to receive compensation as soon as possible.
Opposition members of Congress walked out of the legislature in protest. Later, the bill was passed by voice vote. It becomes law after the approval of the Governor. Already, similar laws have been passed in Uttar Pradesh and Haryana.
Congress MLA Kunal Chaudhry said, "Congress MLAs have passed the bill after the walkout. The state BJP government is acting against the constitution. "
.