After social media activists circulated video and photos of a car crash after a piece of cement fell on it from the Riyadh train bridge, the woman's sister, who was riding in the vehicle, revealed the details of what happened.
Turkiah Al-Omari, the sister of the female citizen affected by the accident, told Al-Arabiya.net that the family was passing under the tunnel on King Abdullah Road towards the east, "the Riyadh Exhibition Tunnel."
'The family is stunned'
As the car, which included her sister, husband, two-year-old son, and the domestic worker, concrete fell on them, to the astonishment of the family.
She added that her sister, her husband and the worker remained in the car in a state of dazed and shocked by what happened.
Also, a Turkish woman said that glass and blood covered the person who was in the car, in addition to that the passengers sustained separate injuries to the hand and head, while the worker sustained fractures.
The cement block inside the car
Demands to hold those responsible accountable
In addition, she demanded that the person responsible for the accident be held accountable and that the psychological and physical compensation be paid for what happened, stressing that the car was seized and the concrete is still inside it until the security authorities investigate.
The video recorded a car crash after a concrete block fell from the Riyadh train bridge on King Abdullah Road, seriously injuring the driver and the people accompanying him, in addition to material damage.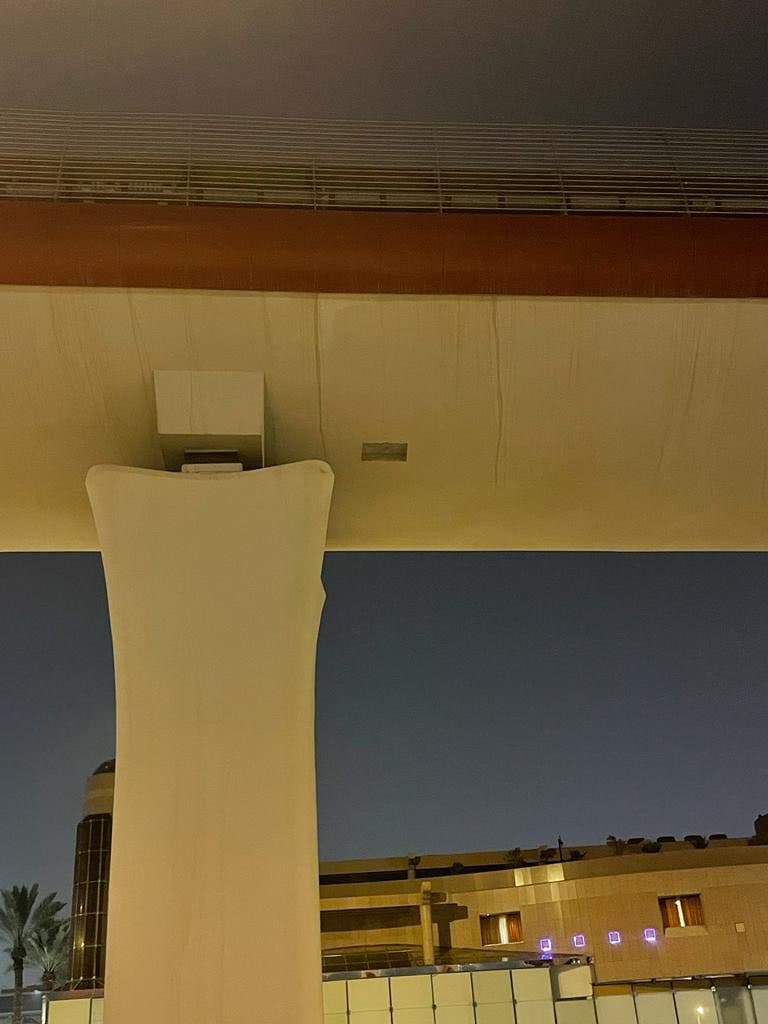 It is noteworthy that a video circulating on the communication sites showed a lot of blood scattered in the car, while the car's glass was shattered by the cement block falling on it.