With the entry of winter and the rainy and cold weather, popular foods topped the list of foods for the people of Al-Baha, where the residents of southwestern Saudi Arabia resort to eating in search of warmth.
In this context, Salem Al-Zahrani, who is interested in the folklore in Al-Baha, told Al-Arabiya.net: "People dishes in Saudi Arabia differ from one city to another, according to the special traditions, customs, and folklore of each region."
Southern Folk Food (Photo: Emad Al-Zahrani)
He added that the popular dishes vary according to the climate, the nature of life, and the quality of the plants grown in each region, which made the Saudi cuisine rich in the most delicious dishes.
He explained that the popular dishes in the Al-Baha region mostly depend on wheat and wild wheat, especially locally produced in the population's farms, as well as some other types of grains, such as barley, millet, corn and dakka.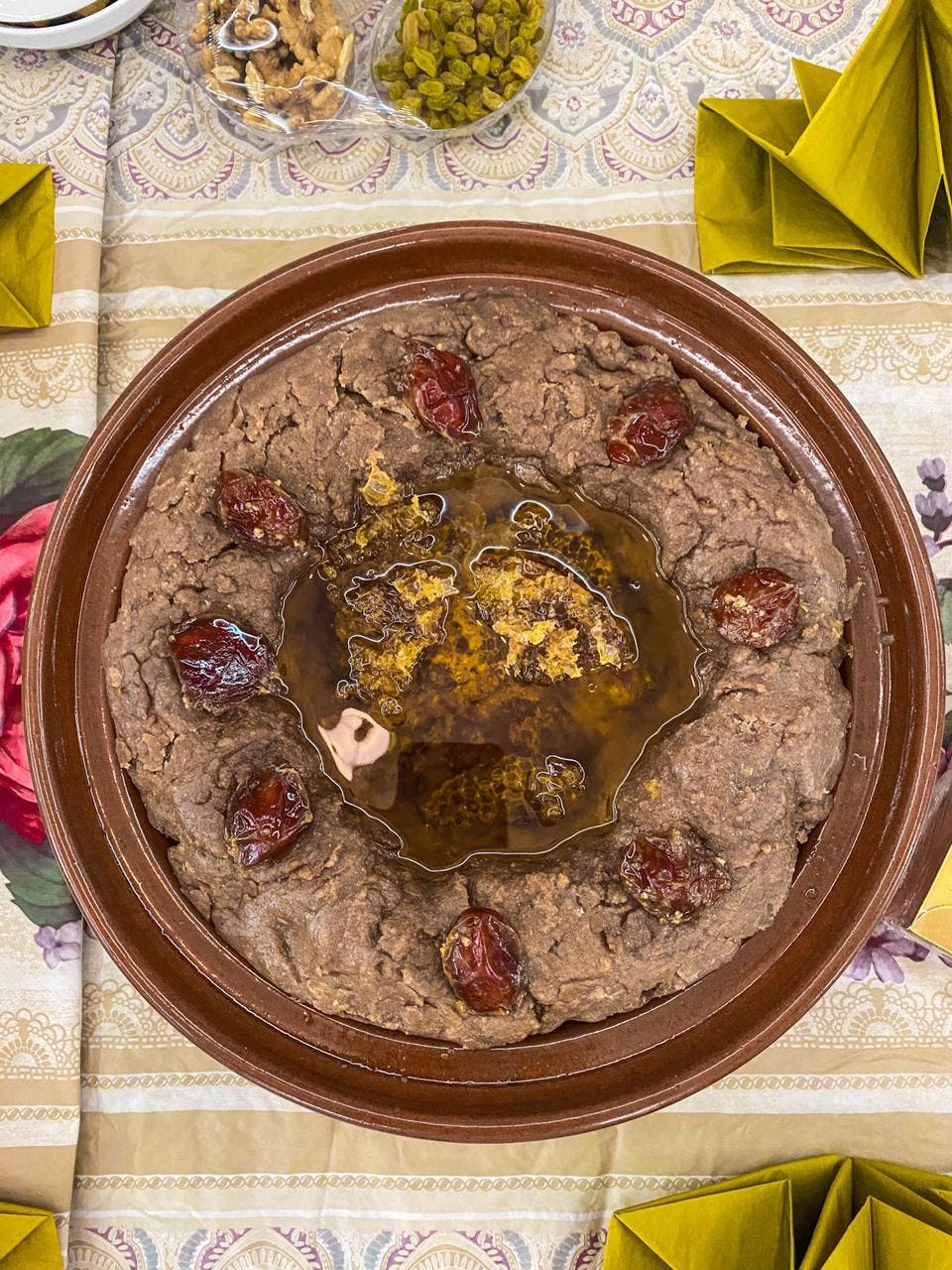 Southern Folk Food (Photo: Emad Al-Zahrani)
Al-Zahrani mentioned that among the most popular popular dishes in Al-Baha are porridge, bread, and arika, as well as daghabees and fattah.
He continued, "Previously, popular dishes were not different in the cold seasons from the summer seasons, due to the lack of options, and also due to the main dependence on the type of wheat or wheat."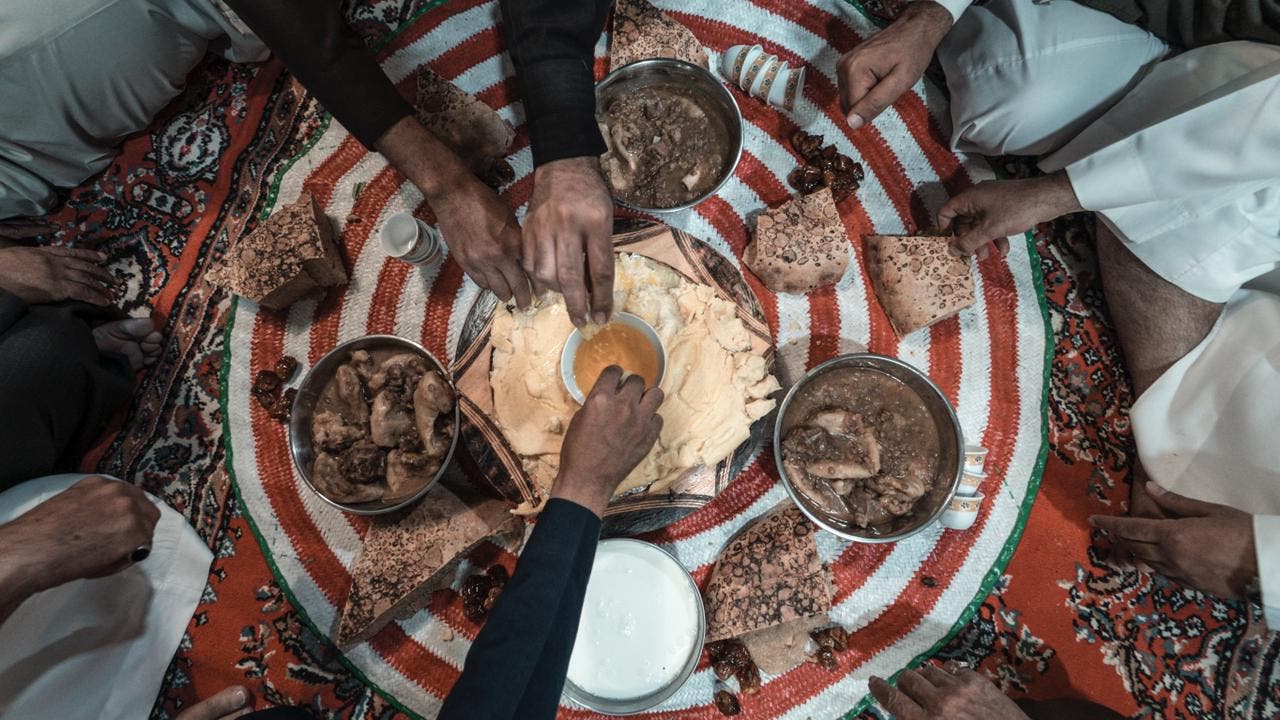 Southern Folk Food (Photo: Emad Al-Zahrani)
He pointed out that popular dishes are served on various meals, whether breakfast, lunch or dinner, as there is no specific popular food for a specific time.
For his part, Fahd Nasser, a resident of Al-Baha, said: "As soon as the cold winter nights come and the temperatures drop, many of the residents of Al-Baha go to cook and eat a number of popular dishes in search of warmth."
He added that one of the most prominent winter foods in his city is bread, porridge and dabbees, in addition to nettle, a plant that appears in the winter on agricultural lands and is picked and eaten.