With the winter atmosphere of Mecca, the Mecca Clock, famous for its beauty and its towering height, emerged, and many photography enthusiasts raced to kidnap the scenes of beauty, especially for its proximity to the Holy Meccan Mosque and its view of the Kaaba, where the photographer Hussein bin Hassan excelled in showing an aesthetic painting that embodied the meanings of creativity, until These images spread among social media platforms, recording the admiration of many activists.
Photographer Hussein told Al Arabiya.net: The Makkah Clock attracts me with all its details and beauty, as it has a number of distinct details through its design, beauty of colors, and watching it from all four sides, as I photograph it throughout the year, and broadcast it in my personal identifiers for the world to see.
He added, "I have started photography since 2013. I also photograph Makkah Al-Mukarramah in general and document beautiful moments in the mountains, streets and alleys of Makkah, and attend several training courses in photography and video, through which I acquire high skills in photography."
He also stressed that the photograph is a living document in conveying the reality of the place and archiving it with an aesthetic sense, and that photography is a mixture of a glimpse of eye, creative thought and technical and cognitive ability, which turns them into a work of art trapped within the frame of the picture.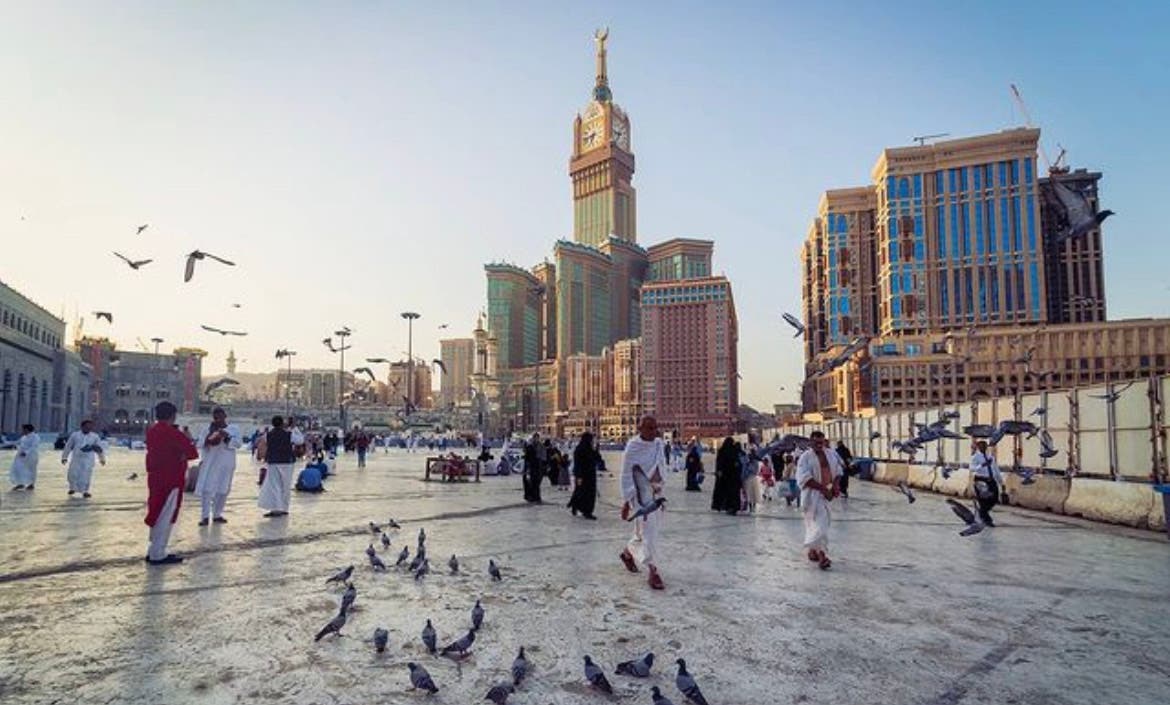 Mecca clock as seen from afar
The world's largest clock
It is noteworthy that the Makkah Clock is one of the largest clocks in the world, and it was operated for the first time in the blessed month of Ramadan in 2008 AD. The clock is also the longest clock in the world with a length of 40 meters and a height of 400 meters. 43 meters in length and 43 meters in width, while the dimensions of the two side facades are about 43 meters in length and 39 meters in width, and the total weight of the Makkah Clock is 36,000 tons. In the middle are the sword and palm signs.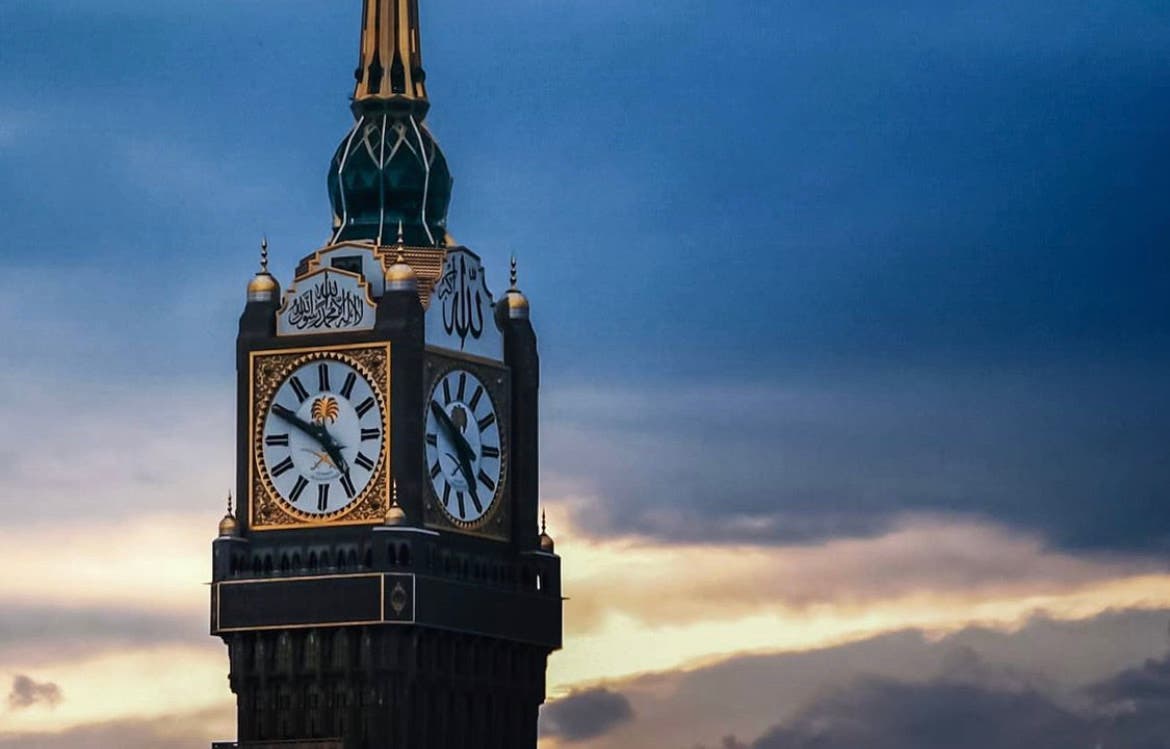 The beauty of Mecca clock