An iron and steel group in South Korea established a football club called Pohang, located in the city of the same name, in the hope of reviving its trade to become later one of the most prominent in the country and on the level of the continent of Asia.
On Tuesday, South Korean club Pohang Steelers will play the AFC Champions League final against Saudi Al Hilal at King Fahd International Stadium in Riyadh, and are hoping to win it for the second time after winning the 2006 edition.
Pohang Club falls under the iron and steel giant POSCO Group, which was headed by Park Tae-joon, the national hero and former South Korean prime minister for a four-month period in 2000.
Tae-joon played a major role in the success of Pohang Club. After its founding, it became the first to establish a football-only stadium, the club's first age group system, and a player quarters.
When POSCO founded Pohang Club in 1973, it became one of the oldest club in the current season of the South Korean Pro League and the third after Daejeon Korail (1943) and Jeongju (1945).
Pohang has precedence among South Korean clubs, as its stadium, which was established in 1990, was the first stadium in the country to be dedicated to football only, and at that time it was called "Pohang Steel Yard" and has remained there until today.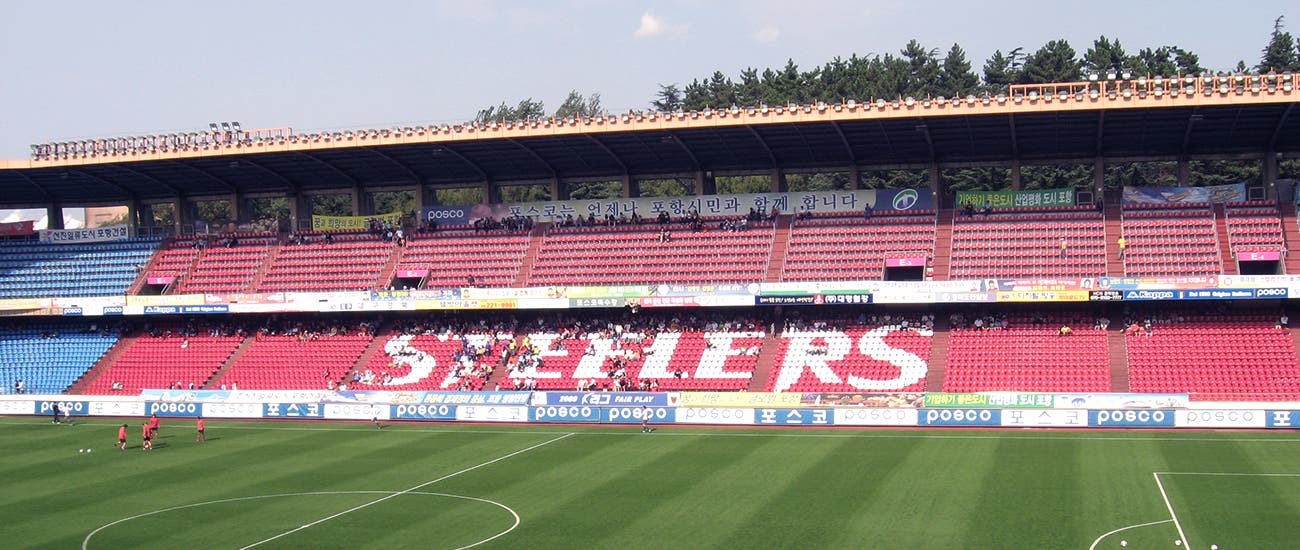 Pohang Club has gone through several names since its establishment, in addition to changing its logos, colors and mascots during 48 years, and the letter S for the word Steelers, which means "blacksmiths" in relation to the club's owner group until today, was always fixed in the club's logos. Before the club changed its name to "Bosco Dolphins" and changed its logo again.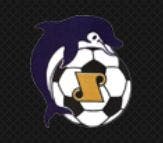 In February 1985, the name of the team became "Pohang Steel Atom" and it would then destroy a new logo bearing a famous cartoon character as it is, to be forced to change it later due to copyrights and design a new logo featuring a new character bearing the letter V on his head, which means "Victory" meaning victory in English before The logo changes on two successive occasions, as the colors of the following logo included gray and blue before settling on red and black, which is the current team color.
Pohang club changed its colors more than a while.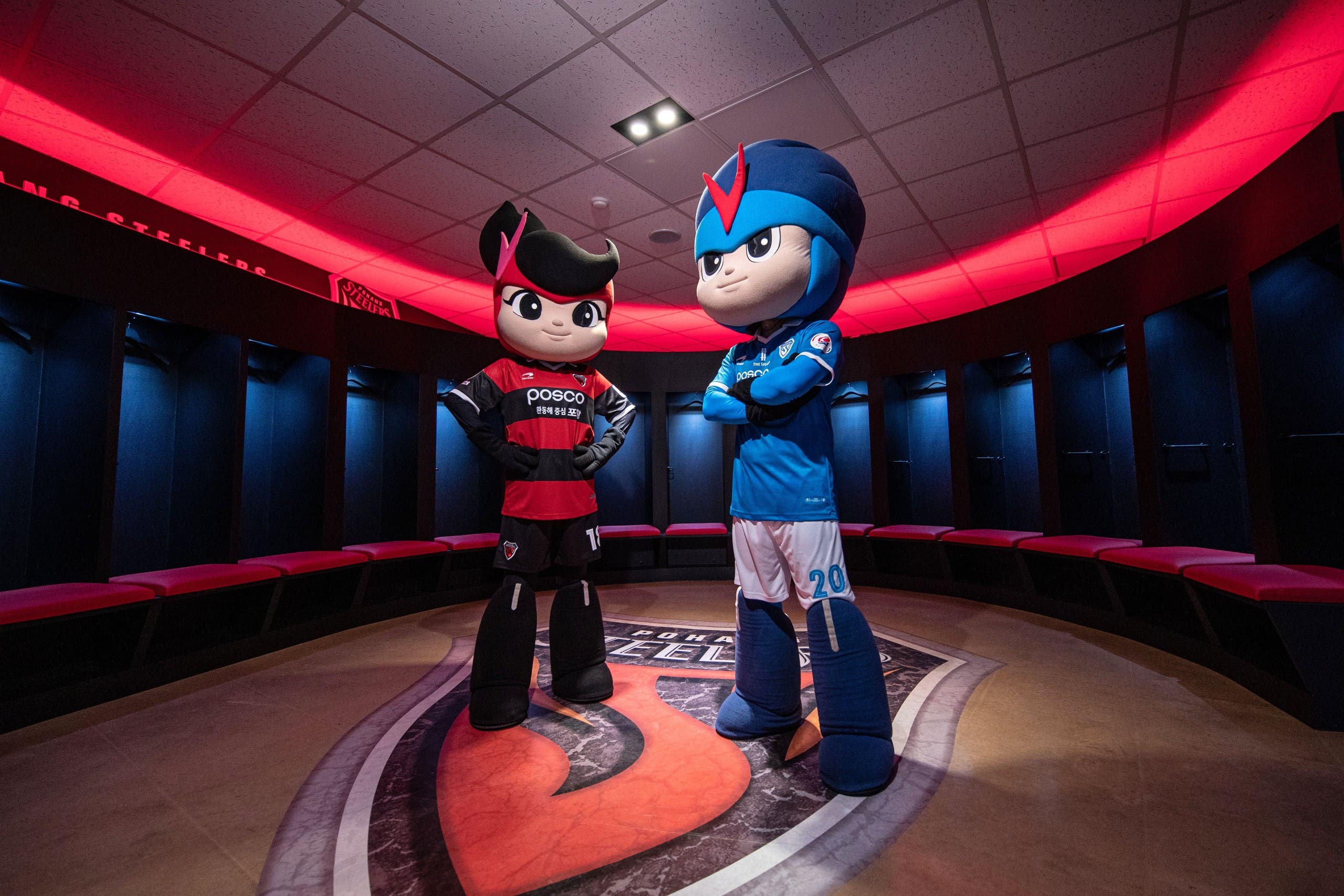 current amulets
The Pohang City Club knew several team amulets, as it had previously adopted the dolphin mascot to later change it to "Iron Man Atom" and from it to the personal "Iron Stone" before settling on "Sodori" and "Susuni" in 2017 and 2018.
Pohang club waited 32 years since its founding to be trained by a foreign coach, as the Brazilian Sergio Farias arrived at the club in 2005 and stayed with him for 5 years, achieving with him the K-League and the Korean Football Association Cup in addition to the 2009 ASI Champions League.