Al-Hilal has never played a final against a South Korean team in the AFC Champions League or even in the AFC Champions League, while the Koreans dominated the finals that brought them together with their Saudi counterparts.
The Saudi Al Hilal will meet the South Korean Pohang Steelers in the 2021 AFC Champions League final, the first time that the first meets with a South Korean team in the 7 finals it has played in the tournament with its various names.
Al Hilal lost the 1986 edition to the Japanese Furukawa, and a year later Yomiuri "Tokyo Verde now" and Istiklal Tehran in 1991, Jubilio Iwata in the year 2000 in addition to Western Sydney Wanderers in 2014 and Japan's Urawa Red Diamonds in 2017 and 2019.
The Saudi clubs have previously met their Korean counterparts 5 times, the first of which was the confrontation of Al-Ahly Jeddah against the South Korean Daewoo Royals in the 1985-1986 version, which ended with the latter's 3-1 victory. After 10 years, Al-Nasr, the host of the tournament, lost the final match with the golden goal against Seongnam.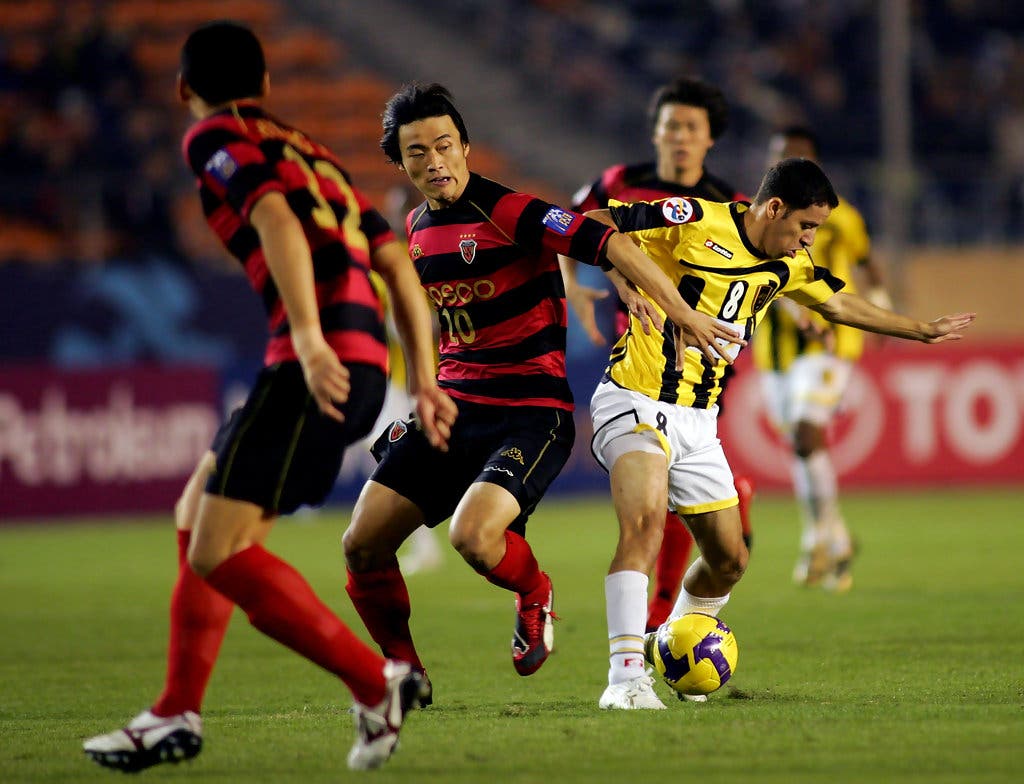 Seongnam defeated Al Ittihad Jeddah 3-1 in the first leg of the 2004 final, but the Saudi team achieved a historic miracle by winning in South Korea 5-0.
Ittihad Jeddah lost to the South Korean Pohang Steelers in the final of the 2009 edition, 2-1, and Ulsan crowned the 2012 edition after beating Al-Ahly Jeddah 3-0.