To make reforms in the agricultural sector, Corona virus The resolution was passed today at the BJP's new national executive meeting, praising Prime Minister Modi for successfully controlling the spread.
The first meeting of the newly appointed national level executives of the BJP was held today at the NTMC arena in Delhi. The meeting was inaugurated by Prime Minister Modi. Natta took the lead.
The meeting was attended by many including BJP national executives, state leaders, state officials, general secretaries and state liaison officers.
Commenting on the details discussed at the meeting, BJP national general secretary Arjun Singh said, "During Prime Minister Modi's speech, the five state assembly elections, the Atmanir Bar program and the agrarian laws were discussed." He said.
Speaking on the occasion, BJP vice-president Raman Singh said, "We hope that the BJP will win the next state assembly elections in Assam, Tamil Nadu, Kerala, West Bengal and Pondicherry, especially in Assam and West Bengal."
The resolution was passed in appreciation of the steps taken by Prime Minister Modi during the Corona period and the Autonomous India project. Reforms in the agricultural sector Prime Minister Modi was lauded for bringing.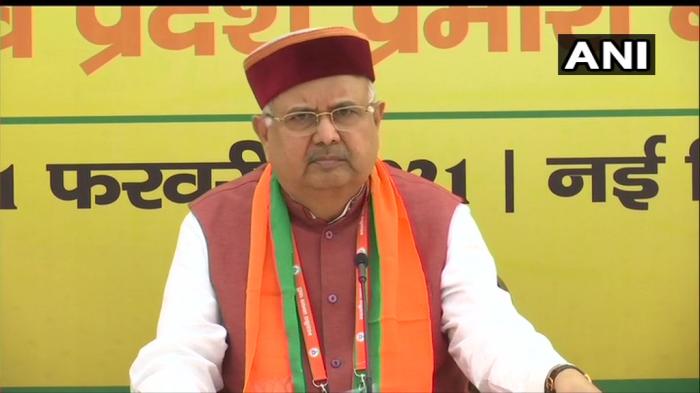 The BJP welcomes agricultural laws. This struggle is conducted politically. True farmers are happy with agricultural laws.
It was informed at the meeting that agricultural laws are welcome in various states. He also lauded the performance and handling of Prime Minister Modi's government on the Indo-China border issue.
Speaking at the meeting, Prime Minister Modi urged BJP executives to inform the people about the benefits of the new agricultural laws.
.