New Delhi: BJP alliance candidate Draupadi Murmu filed his nomination papers for the presidential election today. Leaders including Prime Minister Modi were present. AIADMK coordinator O. Panneerselvam from Tamil Nadu and AIADMK MP. The brothers were with him.
Elections are set for July 18, just before the end of President Ramnath Govind's term. Draupadi Murmu, a tribal leader from the ruling BJP alliance in the Center, has been declared the candidate.
He was born on June 20, 1958 in the village of Pythagoras, Mayurbhanj, Orissa. A native of Chandal, she was the BJP MLA for the Rairangpur Assembly constituency from 2000 to 2009. From March 6, 2000 to May 16, 2004, he was a minister in the Biju Janata Dal-BJP coalition government.
He was later appointed Governor of Jharkhand on May 18, 2015. He remained in office until July 12, 2021.
In this context, Draupadi Murmu filed his nomination today. He was accompanied by Prime Minister Narendra Modi, Union Ministers, various state chief ministers and leaders of some political parties at the election office in the Parliament premises. AIADMK coordinator O. Panneerselvam from Tamil Nadu participated in it.
The victory of Draupadi Murmu is probably considered certain. Because the BJP alliance has 48% of the vote. Naveen Patnaik, the chief minister of the ruling Biju Janata Dal in Odisha, has tweeted his support for Dhruvpathy from their state as the first leader.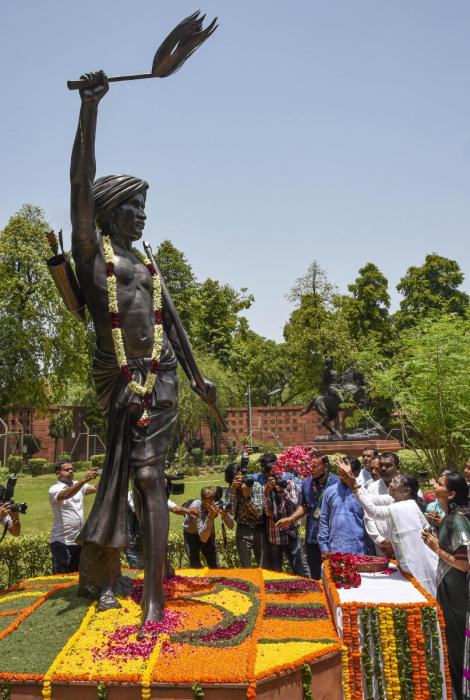 Draupadi Murmu, a candidate for the highest office in the country, belongs to the Chandali tribe. Thus, the Jharkhand Mukti Morcha, the ruling tribal party in Jharkhand with the support of the Congress, is also expected to support it.
Andhra Pradesh Chief Minister Jaganmohan Reddy has also announced his support. With the support of so many parties, Draupadi's victory is considered certain.
.