Published: 11 Jan 2022 06:10 am
Updated: 11 Jan 2022 06:10 am
Published: 11 Jan 2022 06:10 AM
Last Updated: 11 Jan 2022 06:10 AM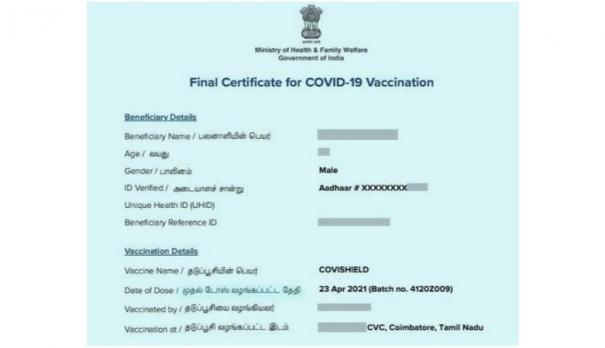 New Delhi: Register on Goin's website Vaccine Those who put up are being certified with a picture of Prime Minister Narendra Modi. This was condemned by various opposition parties.
In this situation, from February 10 to March 7 in 5 states of Uttar Pradesh, Punjab, Uttarakhand, Goa and Manipur Legislative election is going to happen. Chief Election Commissioner Sushil Chandra yesterday announced the election dates for these states. The Code of Conduct for Elections has come into force in all the 5 states since that day.
Following this Uttar Pradesh Including Legislative election Will be offered to the public in the 5 states where it will take place Corona vaccine The picture of Prime Minister Narendra Modi has been removed from the certificate. To this end, the Department of Health has made changes to the Govt site. -PTI
.