Last Updated: 14 Jun, 2022 06:08 AM
Published: 14 Jun 2022 06:08 AM
Last Updated: 14 Jun 2022 06:08 AM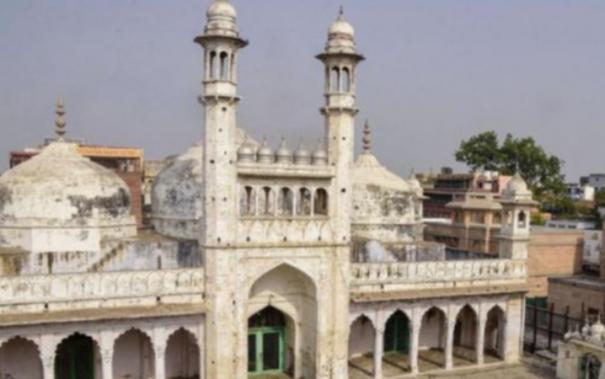 New Delhi: Gyanwapi Mosque in Varanasi, Uttar Pradesh to conduct space exploration
An appeal has been made to Prime Minister Narendra Modi. The Prime Minister's Office has directed ASI to look into the possibility.
Archaeologist Dr. Manish Agarwal hails from Kolkata, the capital of West Bengal. He recently wrote a letter to the Prime Minister's Office. In it, he mentions the controversy over a direct field inspection at the Gyanwapi Mosque in Varanasi. He said the field survey could be conducted without going into Qianwapi and touching the building to avoid such controversies.
To this end, he has come up with the idea of ​​conducting a space exploration called 'Cosmic Ray My Answer Survey'.
The Prime Minister's Office, which examined Manish Agarwal's letter, has decided to look into the possibility of such a study. The letter was sent to the Kolkata branch of the Archaeological Survey of India (ASI) headquarters on June 11.
Following this, ASI has been contacting the experts of the department for their views on the space exploration mentioned by Manish Agarlal. Professors from the Department of Archeology at the Banaras Hindu University in Varanasi have also been consulted. This type of space field study is said to be able to detect what is under the soil and inside the walls without causing any damage.
In his letter, Manish Agarwal said that such excavations would have made it easier to find out if there was a Vishweswarar temple in front of the Gyanwapi Mosque. It seems that the true status of the Shivalinga that is said to be in Ozukana can also be found in space exploration.
Retired Director General of ASI PR Mani told 'Hindu Tamil Direction' newspaper, "Such technology is ASI. No place. Whereas it is privately owned in India. Similarly, a technology called the Georador Survey was used for field research in the Ramarkoil case in Ayodhya.
The study, conducted by a private company, provided some evidence to the Ram Temple authorities. Similarly, the Geo Radar Survey can be used in Gyanwapi. "
A case has been filed seeking permission to visit Goddess Singarak Gauri daily at the Kasi Vishwanathar Temple in Varanasi. In this case, a field survey was conducted in Gyanwapi on the orders of the Varanasi Civil Court.
It was reported that the temple had several seals inside the mosque, symbols of Hindu deities and a Shiva lingam found amidst Osukana. Ozukana was subsequently 'sealed' and the case is being heard in Varanasi District Court. Analyst Manish Agarwal has written a letter to the Prime Minister following the controversy.
.