Pritilata Waddedar: Independence celebrations have started like Waddedar. The country is beautifully dressed to celebrate Independence India's Diamond Jubilee. The national flag is flying high in every house. Every Indian feels patriotism in his heart. But India did not breathe the gases of freedom so easily from the captivity of the British. Behind it there are many bloody injuries done by the British rulers. There are examples like Jallianwala Bagh, which remained a bloody stain in history as a symbol of the brutality of the British rulers. Many heroes have sacrificed their lives. Pritilatha Vaddedar is one such hero.


Not only people like Bhagatsingh and Sukhdev, but also women who gave up their lives for India's independence. Pritilata Waddedar is the first among them. She sacrificed her life for this country at the age of just 21 years. As long as it was alive, it rained fire on the British. The war on British pride continues. The path she chose for that was very tough. However, it went that way. For the motherland she changed her clothes like men..learned language..learned to make bombs. She moved as a weapon. The very first revolutionary who laid down her life for the country was Pritilatha Vaddedar.

Continuous study…
Preethilatha Waddedar was born on 5th May 1911 in Dal Ghat village of Chittagong district. Mother Pratibha Devi. Preeti is the second child of father Jagabandhu Veddar's six children. Despite being born in a poor family, Pritilata had a broad outlook due to higher education. Since childhood, she used to read a lot of books. For that, she used to spend more time in the library than at home. Continuous study.. increased her knowledge with discussions with eminent people. In fact, there were many restrictions on women going out and studying at that time. But with the encouragement of her father, Pritilatha questioned those restrictions.. She fought against discrimination. They have proved that they are not less in fighting.

Even if you get a job, towards the movement…
Even when Prithila got a job as a teacher, she took steps towards the movement. With the patriotism imbued in her soul, she decided to make a concert for the liberation of the country. During her studies, she joined a revolutionary organization like Deepali Sangh. She learned Karsam at par with men. Exercising daily. After that, she wanted to join the Indian Revolutionary Nationalist Army (Indian revolutionary nationalist) established by Surya Sen, who attacked the British arsenal. But later on Prithila was given an opportunity to join it. With that, the country took on the biggest responsibility of breaking the shackles of slavery. A lot of people died in the path he chose.. but he did not retreat.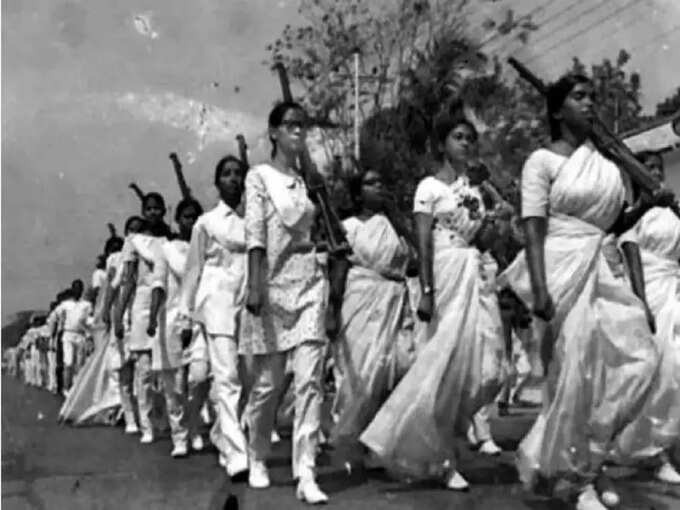 In the guise of a Punjabi youth…
But under the authority of that organization, they wrote that dogs and Indians are not allowed and they planned to attack a European club (Pahartali European Club attack) where the white people hang out. Preeti Latha led the attack. For that she disguised herself as a Punjabi man. She led her team in that guise. In that attack, a bullet injured his chest. He did not tell the rest of the team members who were all bleeding. It brought them safely to their destinations. Sinead killed herself so that she would not fall into the hands of the British. After successfully completing the mission given to her, she collapsed. Pratilatha's death on September 23, 1932 was her last.