The Central Committee of Sudanese Doctors said in a statement that a protester was shot dead today, Thursday, during anti-army protests in the city of Omdurman, adjacent to Khartoum.
Hundreds of protesters came out today in the center of Khartoum, in the Burri neighborhood in the east of the capital, in the city of Omdurman, west of the Nile, in addition to the city of Khartoum North, north of the capital.
Previous protests in Khartoum last May (archive)
The police fired tear gas and used water cannons to disperse the demonstrators in Khartoum. Clashes also occurred between demonstrators and the police.
According to the doctors' committee, a person died "after being shot scattered in the chest and abdomen. It is likely that he fired a shotgun fired by the coup forces in Omdurman."
The committee indicated that the death toll from the protests rose to 102 since the start of the regular demonstrations.
And the demonstrations, organized by the neighborhood resistance committees, have continued since the measures taken by the head of the Sovereign Council, Lieutenant-General Abdel Fattah Al-Burhan, on October 25.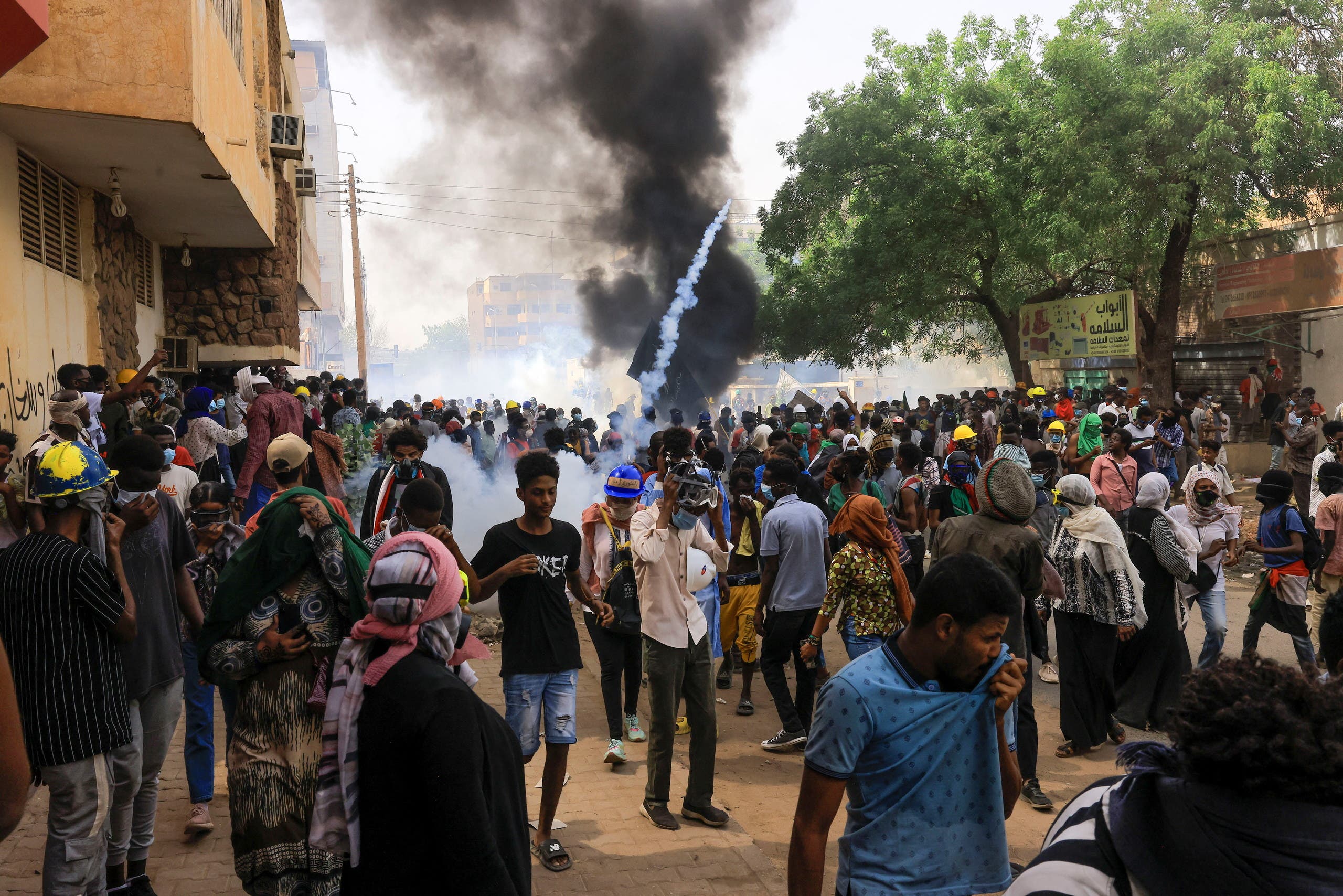 Previous protests in Khartoum last May (archive)
Most of the protesters killed so far have been young people. Military commanders promised investigations into the deaths.
This comes as the Vice-President of the Transitional Sovereignty Council, Lieutenant-General Muhammad Hamdan Dagalo, chaired today the first consultative meeting between the Tripartite Military Committee and the Forces for Freedom and Change "National Accord Group" at the Republican Palace.
The official spokesman for the tripartite military committee, Brigadier General Nabil Abdullah Ali, said in a press statement that the meeting comes within the framework of consultations on managing the national dialogue, noting that the meeting was transparent and dominated by a consultative spirit.
He said that the tripartite military committee stressed the need for the dialogue to be comprehensive, and that the purpose of the bilateral meetings that are being held is to listen to the other's point of view on managing the comprehensive national dialogue.