Last Updated: 08 Jun, 2022 06:16 AM
Published: 08 Jun 2022 06:16 AM
Last Updated: 08 Jun 2022 06:16 AM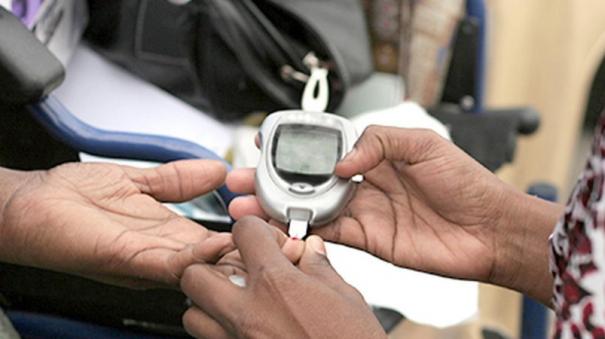 New Delhi: A report released by the Medical Research Council of India (ICMR) states:
Internationally, 40 lakh people died of diabetes in 2019. India ranks 2nd in the list of countries with the highest number of diabetics. India accounts for 6 per cent of the world's total diabetes.
Diabetics are more prone to corona infection. They are also at risk for kidney damage and heart damage. So it is important to keep diabetes under control.
The number of children and youth suffering from type 1 diabetes (Type 1) in India is increasing significantly. The pancreas of people with this disease raises blood glucose as it stops producing insulin. Often caused by genetic predisposition. Children between the ages of 4 and 14 are most affected.
People with type 1 diabetes need to keep their blood glucose levels steady. Blood pressure, cholesterol, body weight should be kept constant. Provide adequate nutritious foods for the child. Only then will their growth be healthy. Use less salt. Avoid sweets.
Change your eating habits to 3 times daily and eat 6-7 times a day. Exercise daily and check your blood glucose level. Insulin medication should be prescribed by a physician. Thus it is said.
.