A historic street in Madinah has turned into an artistic and cultural forum, so that "Quba Avenue" is one of the tourist attractions in Madinah, and it hosts a package of various programs and events throughout the year.
The Madinah Development Authority was able to develop and raise the efficiency of the road to keep pace with the city's city, which included improving the visual identity with the work of safe pedestrian paths linking the important teachers in Madinah along the road, in addition to intensifying agricultural work, unifying the storefront, and optimizing the energy-saving lighting system. LED technology.
The Municipality of Al-Madinah Al-Munawwarah also indicated that Quba Avenue is witnessing continuous development and improvement processes to train targeted groups and include various events and paragraphs throughout the year. The interface is one of the ideas supporting the economic development system that helps pioneering projects in finding outlets to display new and innovative products, while The interface secretariat seeks to create new direct and indirect job opportunities for the sons and daughters of Medina.
Quba Avenue and its connection to history
The engineer, Hassan Taher, who is interested in the history of Medina, told Al Arabiya.net: Quba Avenue is the connecting area from the Noble Prophet's Mosque and Quba Mosque, with an extension of 3.6 km, and it was known that the Prophet, may God bless him and grant him peace, used to visit Quba from the Prophet's Mosque on Saturdays. of every week.
He also added: "Quba Avenue is considered one of the oldest main streets and commercial markets in Madinah. In the past, the street was a primitive road that cuts through a group of orchards, starting from the city wall on the outskirts of the Prophet's Mosque and ending with the Quba Mosque."
He said: "The street is distinguished by its connection to an important group of Islamic and historical landmarks in Medina, from the Prophet's Mosque through the mosques of the Prophet's Eid, and part of the Prophet's path that the Prophet, may God bless him and grant him peace, walked, the homes of the people of Medina in the Prophet's era, and the mosque of the first Friday in Islam. All the way to Quba Mosque, the first mosque founded in Islam.
And he continued, "The beginning of the Saudi era, the road was rehabilitated and paved with the best specifications, to allow commercial movement and life to flow in it, especially as it shortened the distance between the Prophet's Mosque and Quba Mosque, so shops and armed buildings spread along the road, and with the development that this street witnessed through the unique Miss project." Of its kind, it made this historical site a vital site that interacts with human life, and meets its requirements according to the needs associated with the components of the site."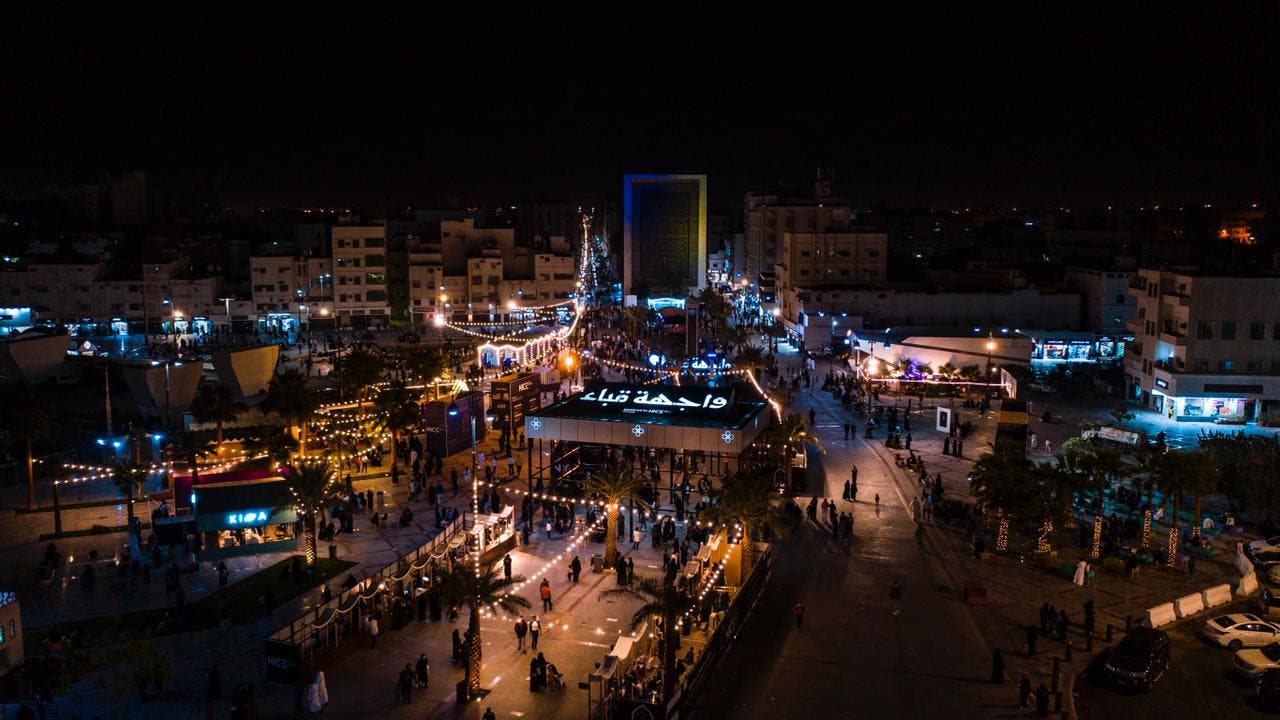 Quba Avenue 4
.