Queen Letizia has premiered again this week, and she has done so to mark a perfect spring look after the premiere of the coral leather skirt last Monday. And she did it this Thursday morning to go to the Cuatro Vientos Air Base for the act with which the Air and Space Army closes the centenary of the first medical air evacuation in Spain. Medical air evacuation is one more link in the care chain that allows improving the short-term and long-term functional prognosis of a patient, carried out with specialized personnel and equipment, its ultimate mission is to transfer patients from a health training to a more appropriate one. for the characteristics of his pathology, maintaining care in flight and subordinating his action to the aeronautical environment with the limitations that this imposes. And for this morning in uniforms, Queen Letizia He has released a personalized tweed jacket from the Spanish firm Mirto that he has combined with white pants from the brand and sensible heels.
A look with which Queen Letizia She wanted to continue with the tones of her outfit on Monday where she debuted a leather skirt and a coral-toned blouse, but today he has continued with the pink and white colors. A Mirto's tweed jacket to which the Queen he has changed the buttons for gold ones and that is for sale for 390 euros on the firm's website. He has combined it with white pants, also from Mirto, and comfortable high-heeled shoes, getting off her highest heels.
Pink tweed jacket, by Mirto (390 euros)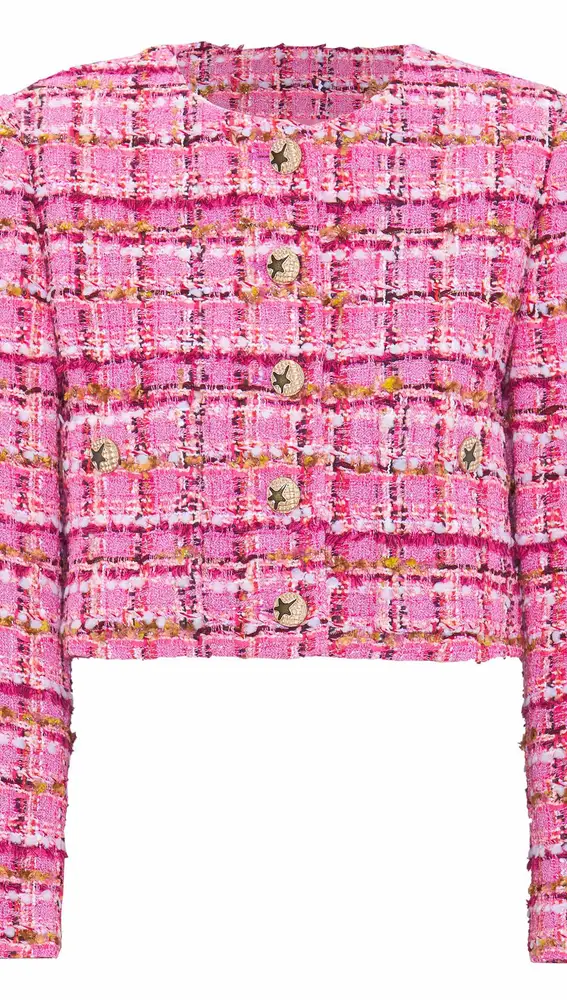 Do you want to copy the looks of Queen Letizia? Well, you have it very easy, because it is still available on the website of the Spanish firm, although we do not know how long it will take to run out due to the 'Letizia effect'.