Congress MP Rahul Gandhi's talk of the North and the South has caused confusion within the party. Senior 23 who has already written a letter against the leadership Dissatisfied leaders Reports suggest that there is a merger.
MP who traveled to Wayanad constituency in Kerala for two days. Rahul Gandhi Speaking on the show, he said, "I have been an MP in the North for the last 15 years. I have been accustomed to different politics. But when I came to Kerala, I was suddenly refreshed.
I talked to some students in the US and told them that I am happy to be in Kerala. It's not just gravity, it's the way you do politics, the brilliance you have in your politics. It's a learning experience for me. "
Rahul Gandhi's Northern MP Southern MP The talk has caused a stir within the party.
Already, senior Congress leaders Anand Sharma and Kapil Sibal have expressed their views, dissatisfaction and the ideology of the Congress party over Rahul Gandhi's speech.
Anand Sharma said, "I have listened to Rahul Gandhi's speech, it may be his personal experience, but he should not divide or insult any part of the country. Congress Party Will never engage in the work of dividing the country. Every part of the country is important. North India has contributed a lot. "
Kapil Sibal says " Rahul Gandhi He can explain what he said. All I am saying is that the voters are smart and we should respect them wherever they are. Those voters have voted for you and put you in power. "
As Rahul Gandhi travels to Tamil Nadu's Tuticorin district, 23 disgruntled Congress leaders are expected to gather in Jammu on Saturday.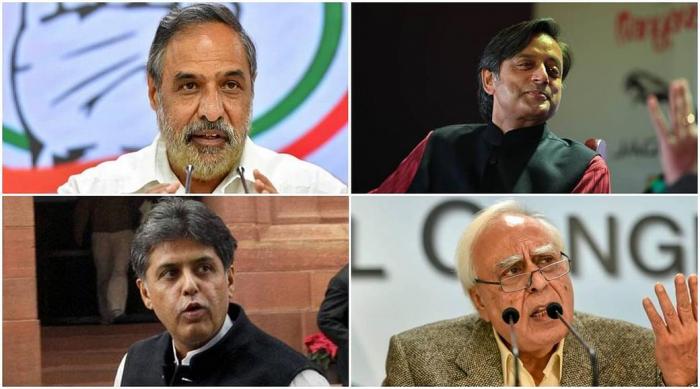 Congress senior leader Ghulam Nabi Azad is participating in a 3-day trip to Jammu on behalf of the Global Gandhi Foundation. The 23 leaders are reportedly set to join the event there.
Many leaders, including Kapil Sibal, Anand Sharma, Vivek Thanga, Bhupender Singh Hooda and Manish Tiwari, are expected to attend the event on behalf of the Ghulam Nabi Azad Foundation.
The recent activity of the Congress party, Rahul Gandhi Dissatisfaction with key decisions and speeches has caused concern among leaders. It is likely that these leaders will hold key consultations in Jammu.
The Congress party leadership has been closely monitoring the consultative meeting and activities set up by the dissident leaders and has not yet commented on their activities.
.