Last Updated: 01 May, 2022 05:52 AM
Published: 01 May 2022 05:52 AM
Last Updated: 01 May 2022 05:52 AM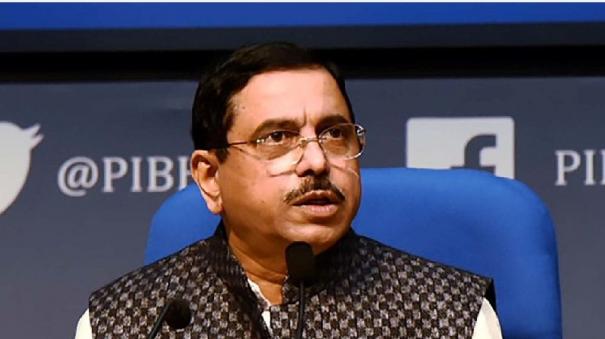 New Delhi: Union Minister Prakash Joshi has accused former Congress leader Rahul Gandhi of turning into a fake astrologer.
Former Congress leader Rahul Gandhi wrote on his Facebook page the day before yesterday, "On April 20, I called on the Modi government to stop bulldozing the homes of those it does not like and start power plants. Now, people are suffering from power shortage due to coal shortage in the country. Lack of electricity will make small businesses inoperable and increase unemployment. "
In response, Union Coal Minister Prakash Joshi wrote on his Facebook page, "Rahul Gandhi has recently become a fake astrologer. Instead of saying what is happening with the coal shortage in the country, he should tell the people about how much corruption took place in the coal sector when his party was in power and how much the state lost. " -PTI
.