Last Updated: 06 May, 2022 06:56 AM
Published: 06 May 2022 06:56 AM
Last Updated: 06 May 2022 06:56 AM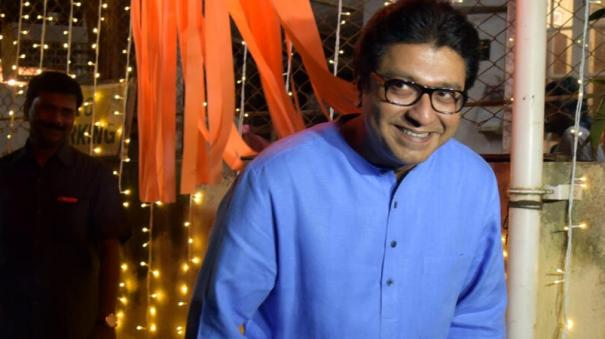 New Delhi: Maharashtra Navnirman Sena (MNS) chief Raj Thackeray has been urging the removal of loudspeakers for chanting slogans in mosques. This has given him a chance to get closer to the Maharashtra opposition BJP.
In this context, Raj Thackeray has announced that he will go to Ayodhya, UP on June 5. But the BJP MP from Konda Lok Sabha constituency near Ayodhya was not present for his visit. Brij Bhushan Charan Singh protests.
Commenting on this, Brij Bhushan said, "Before coming to Ayodhya, Raj Thackeray should apologize to the people of the North. Only then will we allow him to enter Ayodhya. Because it was Raj Thackeray who humiliated and chased away the northern state of Maharashtra. So until he apologizes to him UP. Chief Minister Yogi Adityanath should not meet either. "
The announcement recalls Raj Thackeray's 2008 violence against the northern state. This has made it difficult to include his party in the BJP alliance in the upcoming Maharashtra elections.
Shiv Sena leader Paul Thackeray was the first to unleash violence against Tamils ​​in Maharashtra for political gain. His nephew Raj Thackeray was close to Paul Thackeray for 12 years in the Shiv Sena.
But Paul Thackeray succeeded his son Uttam Thackeray as party leader. Thus Raj Thackeray left the Shiv Sena in 2005 and started the MNS party.
He also followed Paul Thackeray and took up the issue of 'soil miner'. In 2008, he joined U.P. The war cry was that Maharashtra was losing jobs due to northerners including Bihar. Two people were killed in the ensuing violence.
.