Published: 26 Feb 2021 03:14 am
Updated: 26 Feb 2021 06:45 am
Published: 26 Feb 2021 03:14 AM
Last Updated: 26 Feb 2021 06:45 AM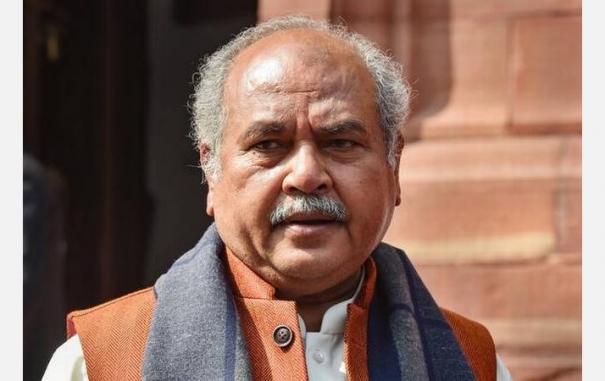 New Delhi: Union Agriculture Minister Narendra Singh Tomar has said that the government is ready to hold talks with farmers' unions who are protesting against the new agricultural laws.
The agricultural exhibition was held in Delhi yesterday. After inaugurating the exhibition, Narendra Singh Tomar told reporters there:
The Central Government is approaching the struggle of the farmers with great care and emotion. The government has held 11 rounds of talks to end their struggle. But they did not say what the problem was with the new agricultural laws. In addition, they did not respond to the government's decision to suspend agricultural laws for 18 months. This is why the drag on this issue continues. First, the farmers' associations must state their position on the government's decision. Only then can we negotiate with them. The government is always ready to negotiate. Thus said Narendra Singh Tomar.
.