Mumbai: Mukesh Ambani's eldest son Akash Ambani has been appointed chairman of Reliance Jio amid a series of changes at Reliance, the country's leading company. With this, Dhirubhai Ambani has taken over the responsibility of the 3rd generation industry.
Colossus Ambani is India's richest man in the oil, gas and telecom sectors that make up the bulk of the Indian economy. He has started businesses successfully not only in India but in many countries of the world.
During the tenure of Reliance founder Dhirubhai Ambani, his eldest son Mukesh Ambani joined his family business in 1901. He has assumed various responsibilities in various companies. After Dhirubhai Ambani's demise in 2002, Mukesh and his brother Anil took over the joint leadership of Reliance. Shortly afterwards, however, the brothers split Reliance's assets to compete. After this Mukesh Ambani's business grew. Meanwhile Anil Ambani became a debtor.
Ambani's assets are valued at an average of $ 104.7 billion. Economists say Ambani's asset value has peaked and is still standing. Thus he is said to want to expand his business in a different way. Reliance has embarked on a new trading strategy in the face of industry peak and stiff competition. Is taking steps to shift its business to other sectors.
Ambani, who turns 62, has already said that by 2028, most businesses will be handed over to the younger generation.
In this regard, he resigned from the post of Geo Company Director yesterday (June 27). In response, Mukesh Ambani's eldest son Akash Ambani was appointed chairman of the company. This information is contained in the report submitted to SEBI on behalf of Geo.
Mukesh Ambani has announced his resignation from June 27. Similarly, Pankaj Mohan Pawar has been appointed as the Managing Director of the company. Reliance Jio's board of directors meeting was held on June 27 for a change.
Approval has also been given to appoint Raminder Singh Gujral and KV Chaudhary as additional directors. They will continue in this position for the next five years. The tenure of Managing Director Pankaj Mohan Pawar will also be 5 years. It is learned that some such changes have been made in view of the growth of Reliance Jio.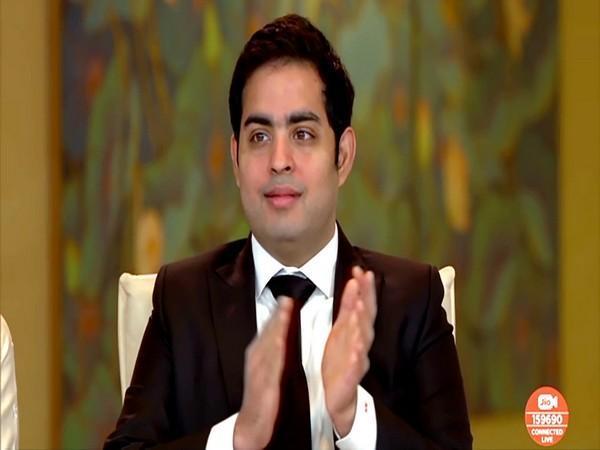 Mukesh Ambani is currently the Chairman of Reliance Industries Group. Akash Ambani studied Economics at Brown University. His wife Slok Mehta is the daughter of a Mumbai-based diamond merchant.
Akash focuses not only on mobile but also on all types of telecommunication devices. Currently, Reliance Jio's success is attributed to Geo Mobile, Geo Hotspot and Geo Piper. Besides Akash Ambani, Anil Ambani has two children Isha Ambani and Anand Ambani. Among them is elder sister Isha Ambani, who was born as a twin child with Akash Ambani.
.