Mukesh is India's richest man and businessman Ambani He mentioned the change of leadership in his company. He said he wanted power to be given to the younger generation from the elders, including himself.
Yesterday was December 28, the birthday of the group's founder Dhirubhai Ambani Reliance Mukesh at Family Day party Ambani Attended and spoke. He spoke:
Reliance Industries Limited will become one of the strongest and most reputed Indian multinationals in the world in the coming years. The green energy sector as well as the retail and telecommunications business have reached unprecedented heights.
Achieving big dreams and goals that seem impossible is about getting the right people and the right leadership. Reliance Is now in the process of making a significant leadership change. This change should go from the elders of my generation to the younger leaders of the next generation. We need to speed up this process.
Thus he spoke.
Mukesh, however, did not elaborate on how the change was planned and when it would first come into effect Ambani Not reported.
Mukesh Ambani's family
Mukesh and Neeta Ambani The couple has Isha Ambani, Akash Ambani and Anand Ambani Have three children. These are already there Reliance They hold key positions in group companies.
Isha Ambani Reliance While a director of Retail Ventures, Reliance He is also on the board of directors of Geo Infocomm.
His brother Akash Ambani Reliance Is the director of Geo. Anand is the youngest of the three Ambani Joined Geo Platforms in 2020 as Additional Director and became Director of the New Energy Project earlier this year.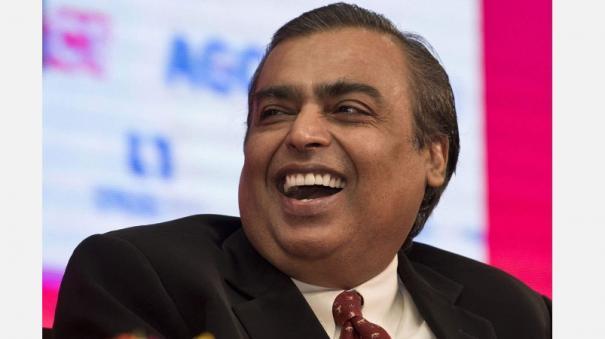 Adventure family
Leading market analyst Ajay Bodke commented on Mukesh Ambani's comments yesterday:
" By being at the forefront of negotiations with global technology leaders such as Google and Facebook, and by attracting new investments from Geo Mart, third generations have already proven to be worthy heirs to both their grandparents.
Their role in exposing Reliance's retail and digital platforms is well known. The next generation Reliance We look forward to helping the company reach new heights and evolve into a global leader in energy and EV technologies. "
Google, Facebook, General Atlantic and the Public Investment Fund of Saudi Arabia invested in the company's retail and digital units by 2020. Reliance Isha and Akash during the Industries mega share sale Ambani Both made their mark.
And the next generation of Ambanis Reliance Geo and Reliance Retail has been instrumental in releasing both.
Achieving career success at a young age takes place all the way through in Ambani's family. 1977 Reliance Mukesh Ambani, who started as a director of the company, at the age of 20 understood the importance of excelling in his youth.
Dhirubhai Ambani, the entrepreneur who started Reliance Industries, also started his record journey at a young age. He traveled to Aden during that time.
A., the sole seller of shell products. Pesse & Co. He worked for the company at the age of 17. 1958 Dhirubhai Ambani At the age of 26, he returned to Mumbai and started his first company Reliance Started a commercial corporation trading company.
.