New Delhi: According to reports, Prime Minister Narendra Modi's picture will not be on the certificates issued to those who have been vaccinated in the 5 states where the Assembly elections are to be held.
Since the election date has been announced in these states, Rules of Electoral Conduct With the implementation, the vaccination certificate will not have a picture of Prime Minister Modi
Uttar Pradesh, Punjab, Goa, Uttarakhand and Manipur to go to polls in 7 phases Election Commission Decided and announced the date of the election yesterday. Accordingly, the polls in Uttar Pradesh will be held in seven phases from February 10 to March 7.
Elections in Manipur are being held in two phases. The first phase will be held on February 27 and the second phase will be held on March 3.
The other three states – Uttarakhand, Goa and Punjab – will go to the polls on February 14 in a single phase. The vote count takes place on March 10th.
The Union Ministry of Health has made the necessary technical changes to make the vaccination certificate issued to people from these 5 states on the Govt site without the image of Prime Minister Modi. This change came on Saturday night when the election date was announced Federal Ministry of Health Concerns say it has done.
An official from the Federal Ministry of Health said: Vaccine certification Necessary changes have been made to the Govt site to provide without a photo of Prime Minister Modi when it is delivered.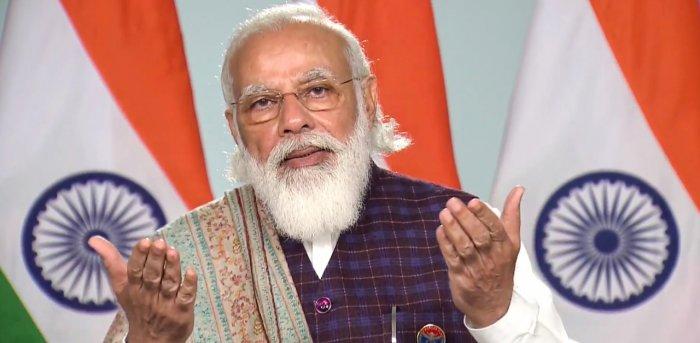 This change has been made as the Rules of Electoral Conduct have come into force. "
It is noteworthy that even during the Assembly elections held in Assam, Kerala, Tamil Nadu, West Bengal and Pondicherry in March 2021, Prime Minister Modi's picture was not recorded on the vaccination certificate.
.