India is playing a 4-Test series against Australia at home. Both teams will play in the final of the ICC Test Championship. Now the Indian team is at the 2nd position in the ICC Test Championship Ranking with 99 points at 58.93%. Sri Lanka is at 3rd place and South Africa is at 4th place. So there is a bright chance of an Australia-India final.
Rishabh Pant's injury is a major setback for the Indian Test team. Bringing Suryakumar Yadav into the team would be the best option to fill that action void. It is also wise to take full advantage of Suryakumar Yadav during his remaining cricketing career.
Rishabh Pant unfortunately got seriously injured in a car accident and is undergoing treatment. Experts feel that we can expect his old batting depending on his physical and mental preparation.
In this case, Rishabh Pant was the main factor to win the Adi series in Australia, and the absence of Rishabh Pant, who is feared by Australia, will make Australia's hand weak. So it is best to drop another big action player in his place. Suryakumar Yadav is perfect for that.
The Indian team also has the honor of being the only Asian team to win the Test series against Australia twice on their home soil under the leadership of Virat Kohli in 2018-19 and under the leadership of Rahane in 2021. Having lost two series, a rejuvenated new aggressive Australia team led by Pat Cummins has to remember that India is not just coming to lose. They beat England in the Ashes series. They won the series in Pakistan. They took over South Africa.
Pat Cummins is not a loudmouth like other Australia captains, but a silent killer. He has developed an aggressive mentality in the Australian team without any sledging. Against his captaincy, it is difficult for the Indian team to win on home soil. To counter the modern aggression of Australia, we need an aggressive like Suryakumar Yadav in our batting line-up. Only then can this Australian team be threatened.
Sehwag once came out in the opening and terrorized all the bowlers and after his retirement the Indian team didn't get an aggressor like him. Rishabh Pant, Kohli and Ravi Shastri combine to form a rare aggressive player in the middle order. Now he is also injured. Cricket experts are also of the opinion that using the rare gem Suryakumar Yadav in Rishabh Pant's place would be the best alternative.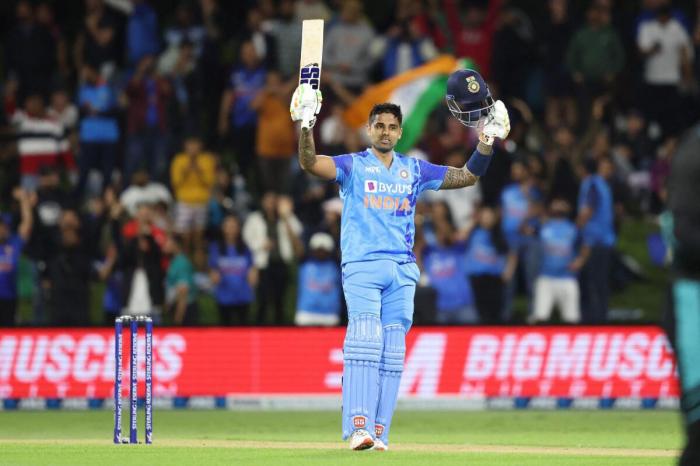 In fact, Rohit Sharma was brought in as an opener in Tests to fill Sehwag's place, but he too is from 'Sunil Gavaskar' soil and has chosen to play the traditional game of Test cricket. A weak opener, Virat Kohli's lack of form and Shreyas Iyer unreliable in short-pitched deliveries will only have Pujara in the line-up. This time the Australian team will have come with plans to work out Pujara. Shreyas Iyer also has plans.
If Virat Kohli, who is feared by Australia, doesn't bowl well, we need an aggressive player behind us. In the absence of Rishabh Pant, it would be better to include Suryakumar Yadav in the Australian series. But the direction Dravid and Rohit's alliance is going is not looking good. So it is doubtful whether they will make this change.
In fact, if Suryakumar Yadav is brought in as a replacement for Rishabh Pant, it seems that there will definitely be results. Suryakumar Yadav is keen to play Test cricket. His performance in recent Ranji Trophy matches should really be viewed as a preview for the Test match. Will Dravid and Rohit combination be considered?