The pavilion of the International Institute for Iranian Studies (Rasanah) at the 2021 Riyadh International Book Fair reveals the "silent victims", the children who have fallen victim to Iranian militarization in the Middle East.
Rasanah at the Riyadh Book Fair
Saad Hussein Al-Shahrani, a researcher in military and security affairs, explained that the Rasanah Institute exposes the aggressive practices of the Iranian regime in the region through 45 books, studies and strategic reports, which were included in their pavilion, which is hosted by the Riyadh Book Fair, which is held at the "Riyadh Front" and continues its activities until the tenth of the month. This October.
Al-Shahrani explained that his book "The Silent Victims" deals with child recruitment in Syria and Yemen, and Major General M. Ahmed Al-Maimouni, adding that, as a researcher in military and security affairs, he issued the "Encyclopedic Military Dictionary", as the first Saudi to compose a lexicon specialized in Iranian military and security affairs, monitoring and translating terms from Persian to Arabic, and vice versa, supported by illustrations.
The future of armed militias
Researcher Saad Al-Shahrani shows that the institute deals in its books with the history and future of armed militias, the Iranian military establishment, an understanding of the ethnic and racial attitudes and behaviors in the country, as well as the expected scenarios during the coming period.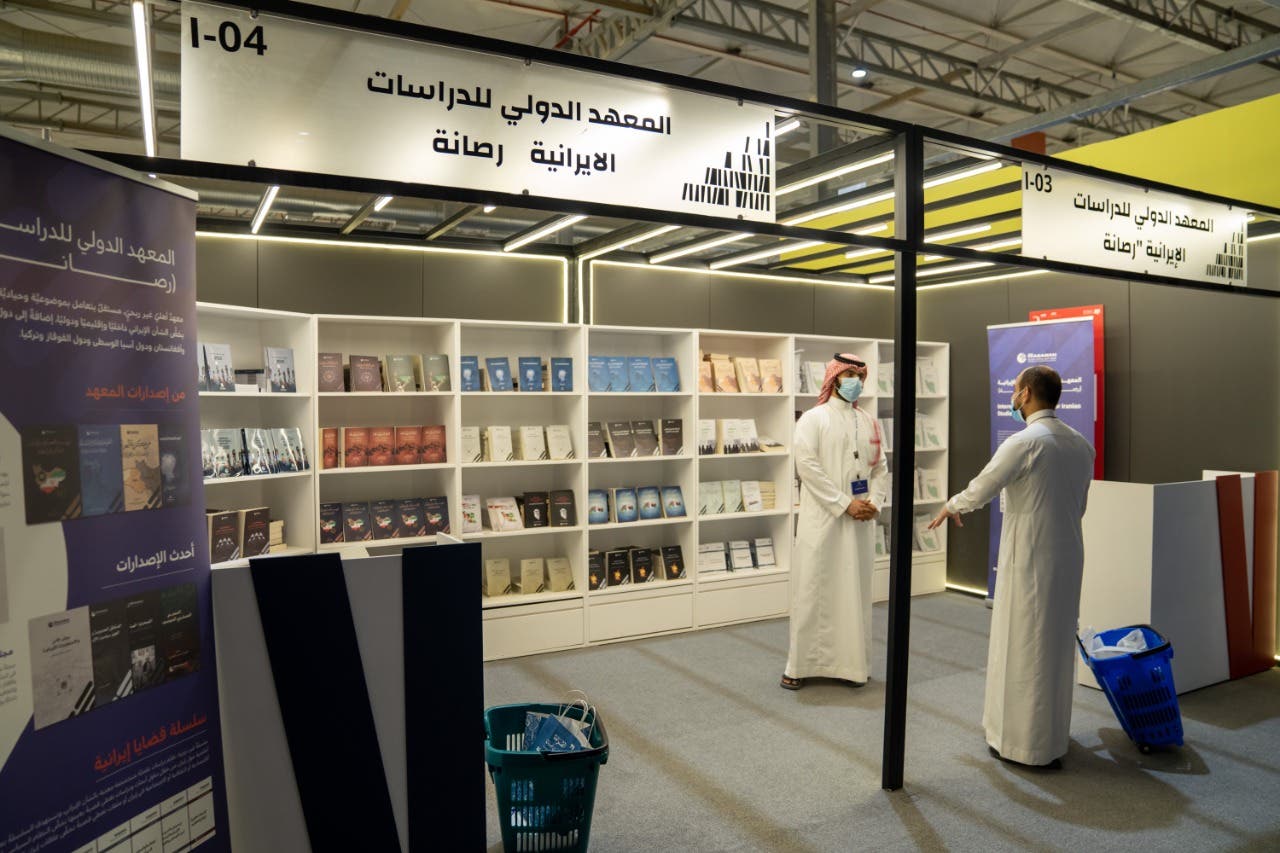 sobriety
In addition to these books, the International Institute for Iranian Studies has issued books on the history of political thought during the era of the imams, the emergence of Shiite references through the era of the Safavids, Qajars, and Pahlavis until the emergence of the theory of Wilayat al-Faqih, topics of Arab Shiism, governance structures in Iran, in addition to the role of Khomeini and the office of the leader Which is not subject to any censorship, lacks transparency, and enjoys an absolute authoritarian grip.
The books also deal with the Iranian strategy in Iraq and the region, the dimensions of their role in the Yemeni arena and its repercussions on regional security, as well as their penetration into Syria and the Maghreb countries.
Iran's Economy and the Nuclear Deal
The Rasanah Institute wing also includes books that talk about Iran's economy, the nuclear deal, the Iranian social justice system, Iran's future in the Middle East and the revolutionary situation in society.
The Institute's books anticipate the future of Iranians in light of the state of general frustration and deep societal tension, and a detailed explanation of the Revolutionary Guards, including the book "The Revolutionary Guards.. Fighting on the Edges of the Expansionist Dream," by the Iranian-American writer Nader Uskowi.
.