Turned the page! Rosa Fuentes made several headlines when her husband and soccer player, Paolo Hurtado, starred in some romantic images with Jossmery Toledo. The popular "Caballito" was supported by the ex-police by the program "Magaly TV, the firm" when he was still in a relationship with the mother of his children and his still wife. When the woman found out about her, she went to her social networks to speak about this infidelity and ended his love relationship with the athlete. She traveled to the United States with her children, but now she returned more recharged than ever and announced that she is focused on her new business.
Rosa Fuentes returned to Lima after an ampay from Paolo Hurtado and Jossmery Toledo. Photo: composition GLR/ Instagram
YOU CAN SEE: Rosa Fuentes returned to Lima after an ampay from Paolo Hurtado, but avoided declaring to the press
What is the exclusive business of Rosa Fuentes, the still wife of Paolo Hurtado?
Rosa Fuentes reappeared to promote a business. In a conversation with 'Cuto' Guadalupe for your channel Youtube Called El show de Cuto, Paolo Hurtado's ex-partner said that she was very focused on her personal projects, among which her entrepreneurship stands out Physiosporte, a physical rehabilitation center.
"We are dedicated to the rehabilitation of high-level athletes, I have high-end machines to be able to recover them, help them in the process of an operation they have had", he indicated about this business.
In the same way, 'Cuto' did not hesitate to recommend the mentioned rehabilitation place for its efficiency and quality work. Likewise, Fuentes revealed that he has had a friendly relationship with Luis since 2009. "He helped me with advertising, from there our friendship began, 13 years have passed,"Cuto' is part of my family, one of my closest friends", he revealed.
YOU CAN SEE: Paolo Hurtado threatens Rosa Fuentes for exposing him: "Do you want to play dirty? Ok"
Rosa Fuentes leaves Paolo Hurtado's ampay behind
Rosa Fuentes also stated that she is overcoming this episode of Paolo Hurtado's infidelity with Jossmery Toledo, which ended up breaking up her family. She pointed out that she is now with 'new airs'. "I was away from Lima for just over a month, recharging my energy, projecting myself to everything that comes my way from now on"said.
"Continue to continue working, continue to live, you have to bill, we can't stay to crywe have to keep moving forward and take the opportunity to thank you for the support I have received from so many people," he added.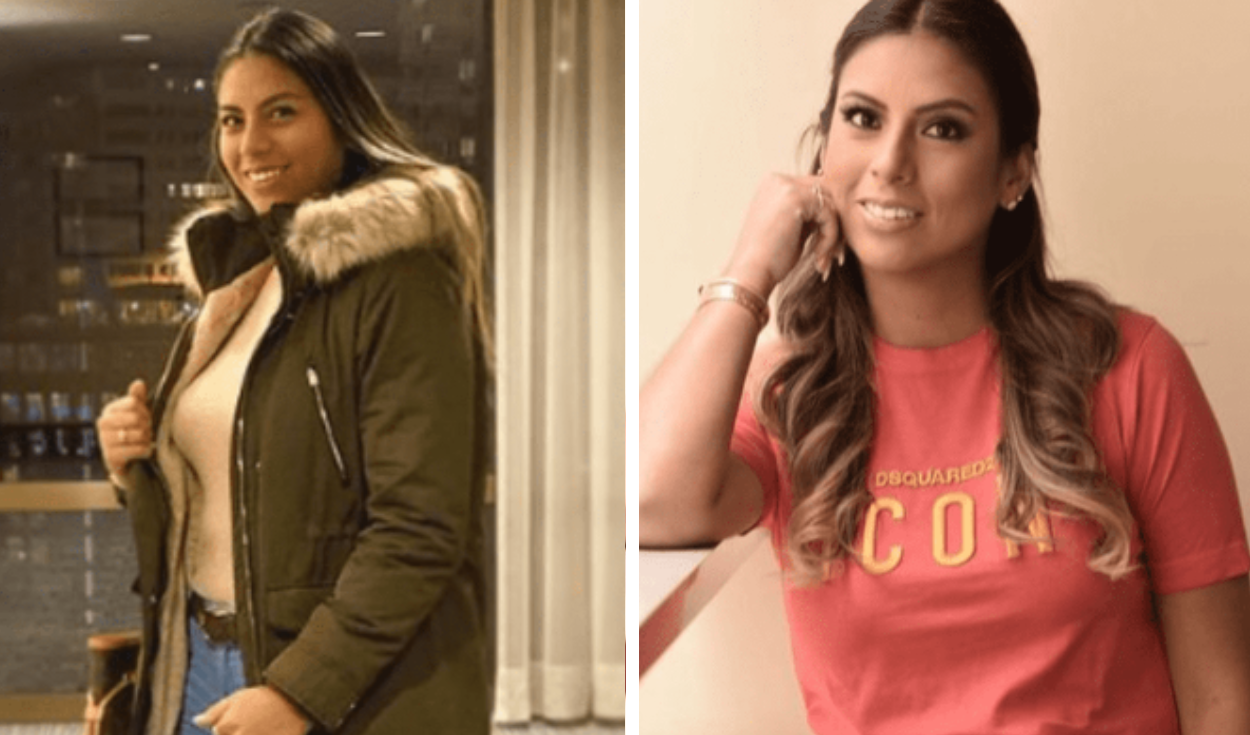 Rosa Fuentes continues to work and this time she does it through a physical rehabilitation center. Photo: Composition LR/Broadcast
YOU CAN SEE: Rosa Fuentes sends a forceful message in the face of Hurtado's threats: "Everything is paid for in this life"
Rosa Fuentes reappears on Instagram and leaves a strong message
Rosa Fuentes closed her account instagram when the ampay of Paolo Hurtado and Jossmery Toledo was issued. However, almost a month later, she reopened the platform and assured that she is in a new phase of her life.
"They say that what doesn't kill you makes you stronger and it's true! I only have words of gratitude for everyone… Life goes on and I start to like this new stage", he specified in the publication of said social network.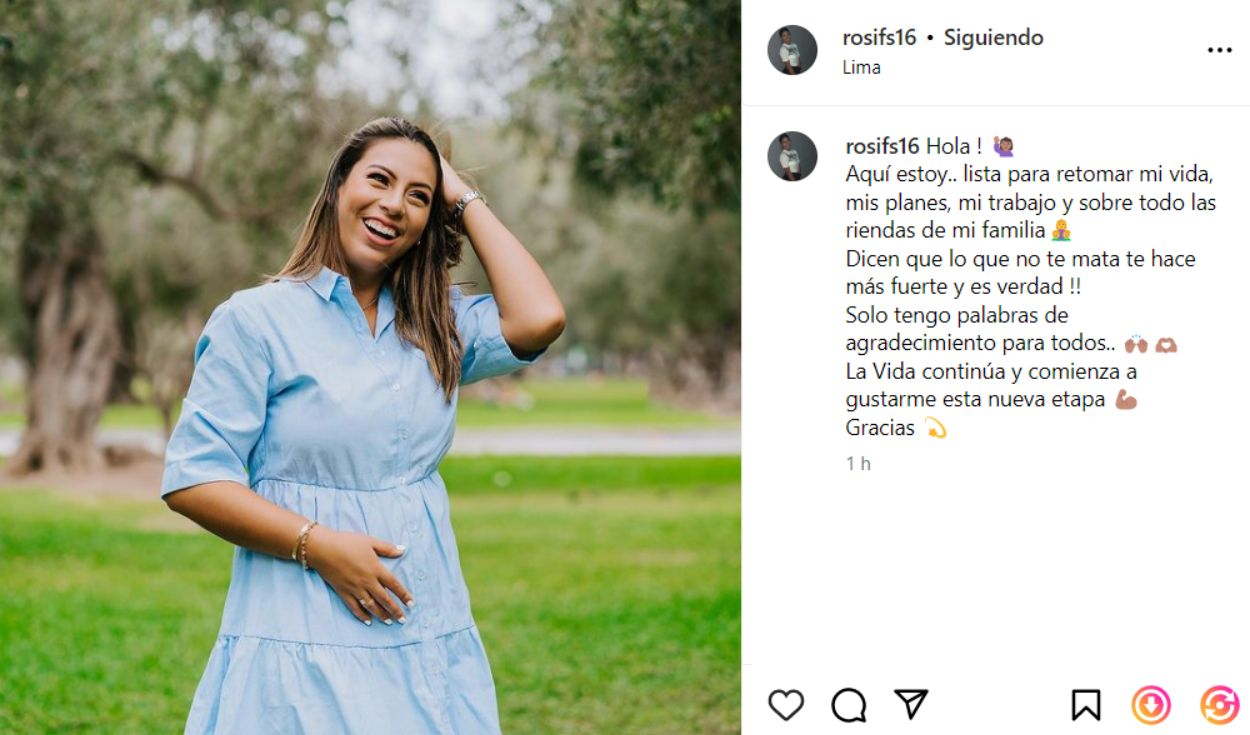 Rosa Fuentes reopens her Instagram account. Photo: Instagram
Rosa Fuentes asks Paolo Hurtado for a divorce
After the ampay of "Magaly TV" was broadcast, Rosa Fuentes did not take long to speak on her social networks and confirmed that she had put an end to her marriage with Paolo Hurtado. Also, she asked him not to delay in signing the divorce papers.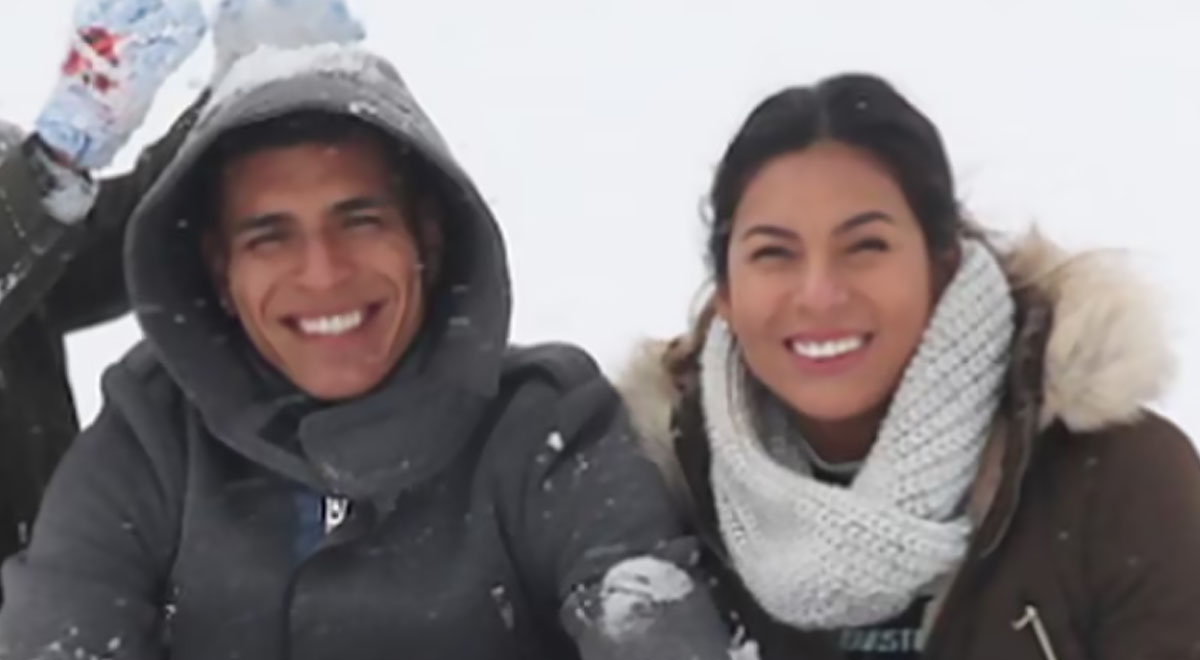 Rosa Fuentes decided to leave the country after the issuance of Paolo Hurtado's first ampay. Photo: Instagram
"I only hope that the father of my children and my still husband give in and reconcile, that he does not do more damage and that he lets us move forward too, that he answers my lawyer to finish the legal procedures. I will not give them the pleasure of losing my baby if that's what they're looking for," he said.
Rosa Fuentes responds to Paolo Hurtado's threats
Magaly Medina made public threatening messages from Paolo Hurtado, generating outrage among viewers. Indeed, Rosa Fuentes spoke out and minimized the attacks of her ex-partner. "No one is going to stop me. I will get ahead with my children, (be) with threats from people who do not have blood on their faces, (be) with ridiculous and blinded people," she said.