Published: 24 Jan 2022 07:27 am
Updated: 24 Jan 2022 07:27 am
Published: 24 Jan 2022 07:27 AM
Last Updated: 24 Jan 2022 07:27 AM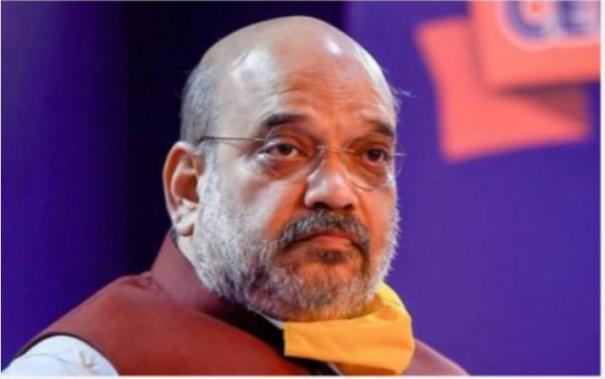 New Delhi: He said Rs 50,000 crore would be invested in Jammu and Kashmir in the next five years, which would increase employment. Union Home Minister Amit Shah said.
Union Minister Amit Shah on Saturday launched a video conference titled 'District Good Governance Code' to promote the development of Jammu and Kashmir.
He said, "Prime Minister Narendra Modi has formulated better trade policies for the development of Jammu and Kashmir. This will create an investment of Rs 50,000 crore over the next 5 years. Contracts have already been signed for investment projects worth Rs 12,000 crore. Among them, the foundation stone has been laid for projects worth Rs 2,000 crore.
Jobs for 5 lakh people
These investments will increase employment in Kashmir. 5 lakh youth will get employment. The youth in Kashmir should participate in the development projects being undertaken by Modi. As the developed region of the country Kashmir No one can stop that from happening, "he said.
Commenting on the 'District Good Management Code' project, he said, "The project will improve the governance practices of the districts in Kashmir by creating a healthy competitive environment. The projects introduced by the Central and State Governments will be monitored at the district level.
Districts will be graded on the basis of their excellent management. Thus, we can focus more on low growth areas, "he said.
Currently the 'District Good Governance Code' scheme is being introduced in 20 districts in Jammu and Kashmir. He said the scheme would be gradually extended to other states in India.
– PTI
.