Russia continues its military operation in eastern Ukraine unabated, for the 116th consecutive day, as it revealed that its offensive in the east is proceeding according to plan.
Today, Sunday, Russian Defense Ministry spokesman Igor Konashenkov announced that the Russian attack on the city of Severodonetsk in eastern Ukraine was moving forward, and that it had taken control of a neighborhood on the outskirts of the city.
He also explained in a video statement that "the offensive in the direction of Severodonetsk is developing successfully," noting that the forces had taken control of the Mytiolkin neighborhood on the eastern outskirts of the city.
"The armed forces of the Russian Federation continue to strike military targets on the territory of Ukraine," he added.
The killing of Ukrainian generals and officers
In addition, Konashenkov reported that long-range Kalibr missiles targeted a headquarters in the Dnipropetrovsk region, killing Ukrainian generals and officers of units, including the General Staff.
Russia also said it destroyed 10 M777 155mm howitzers and up to 20 military vehicles in the Ukrainian city of Mykolaiv that had been supplied to Kyiv by Western countries over the past 10 days.
Ukrainian soldier carrying anti-armor (AFP)
Bombing a tank repair station
Konashenkov also confirmed that Iskander missiles bombed the Kharkiv tank repair station in Ukraine, destroying two multiple missile launch systems.
An official in the Ukrainian Interior Ministry said earlier that the situation north of Kharkiv, the second largest city in Ukraine, is very difficult.
It is noteworthy that during the past weeks, the battles focused and intensified in Severodonetsk, which is a key city in the Donbass region, the fall of which will pave the way for Russian control of the entire Donetsk region.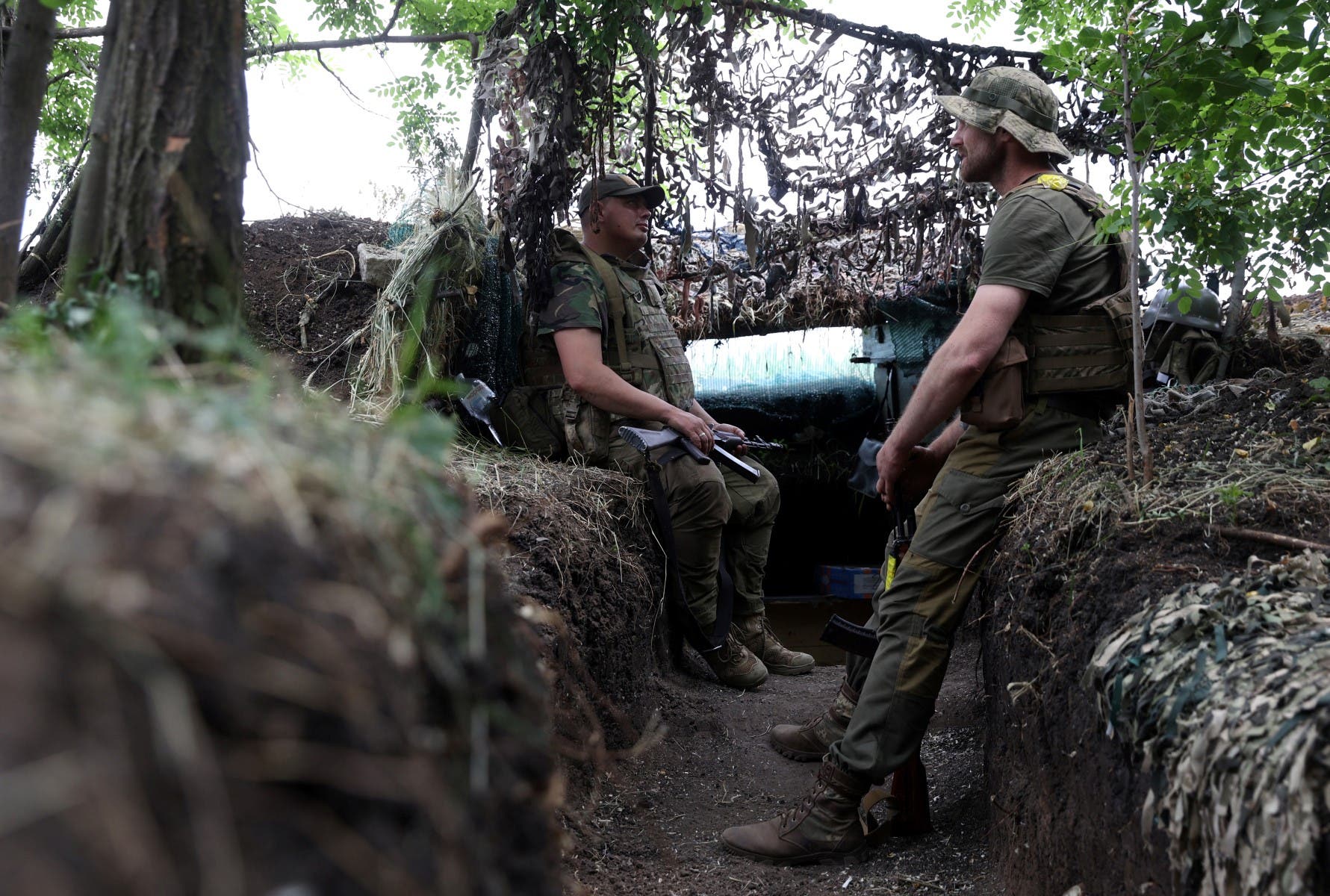 Ukrainian soldiers on the front line (AFP)
Russia aims to control the entire Donbas basin (which includes Lugansk and Donetsk), after it was partially seized by pro-Moscow separatists in 2014, with the aim of opening a land corridor linking east to the Crimea, which it annexed to its territory in the same year.