Russia confirmed, on Friday, that moving its forces within its territory on the borders of Ukraine is a sovereign right.
The Kremlin said that it reserves the right to move its forces on Russian territory as necessary, adding that Western countries are carrying out provocative military maneuvers near the Russian borders.
This came, while satellite images of a private American company revealed that Russia has worked to strengthen its forces in Crimea and near Ukraine in the past weeks, while at the same time continuing to pressure the United States to hold talks on security guarantees it requests.
Reuters was not able to independently verify the latest photos taken by US-based Maxar Technologies.
Satellite images show the continuation of Russian military reinforcements near Ukraine
The leaders of the United States, Europe and Ukraine accuse Russia of massing its forces again near the Ukrainian border since October, after an earlier buildup in April, when Maksar published pictures of that as well.
For his part, US President Joe Biden and other leaders say that Moscow appears to be considering an attack on Ukraine by next month, which Moscow has repeatedly denied.
Pictures published late on Thursday revealed a base in Crimea, which Russia annexed from Ukraine in 2014, and where hundreds of armored vehicles and tanks were crammed until Dec. 13. A satellite image of the same base in October showed the base almost empty.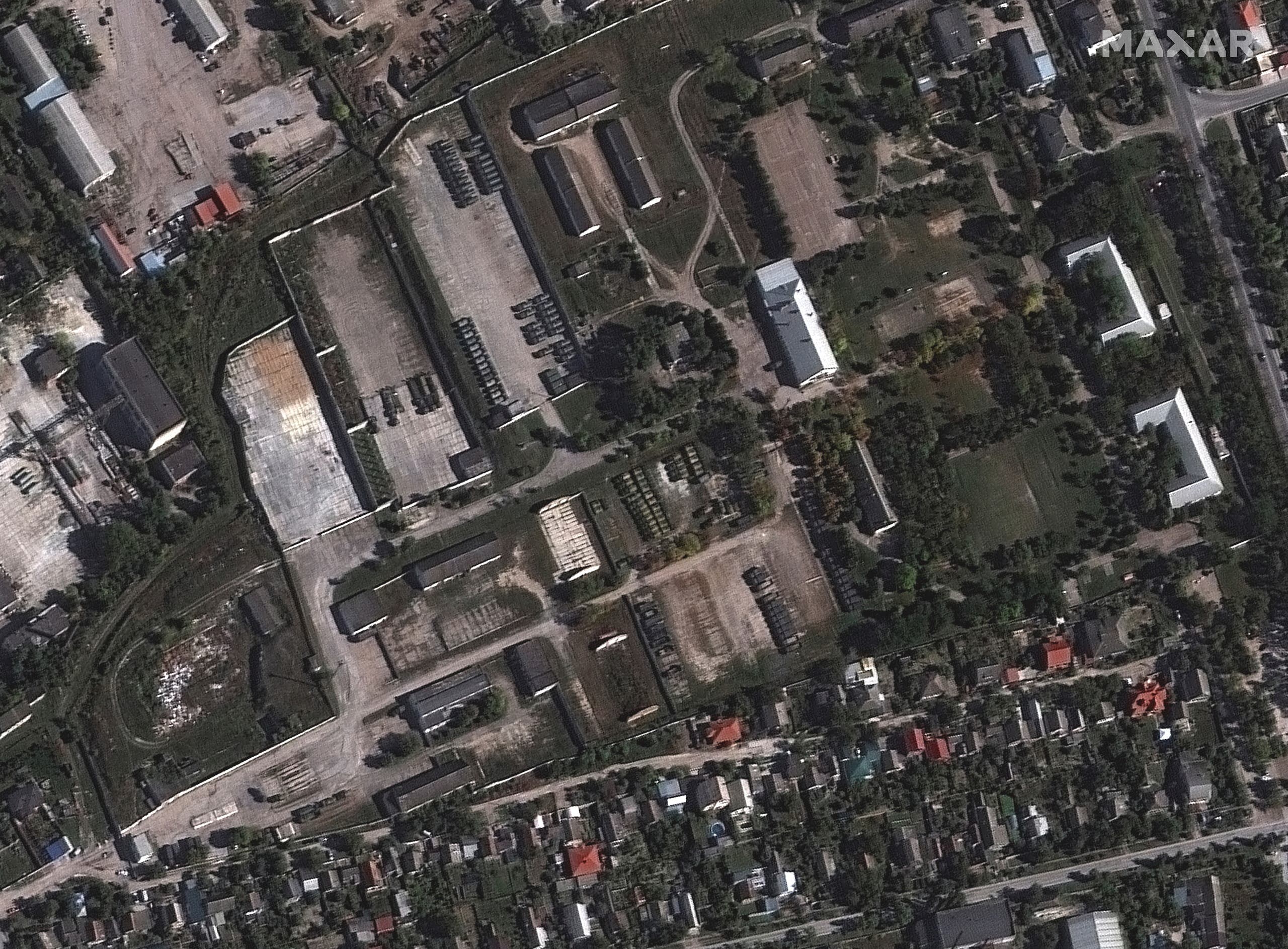 Satellite images show the continuation of Russian military reinforcements near Ukraine
"Over the past month, our high-resolution images have detected a number of new Russian deployments in Crimea, as well as in several training areas in western Russia on the Ukrainian border," Maksar said in a statement.
It also noted increased activity at three sites in Crimea and five in western Russia.
On the other hand, Russian President Vladimir Putin said on Thursday that Russia wants to avoid conflict, but needs an "immediate" response from the United States and its allies to its demands for security guarantees. Moscow said it expected to hold talks with US officials on the matter in early January in Geneva.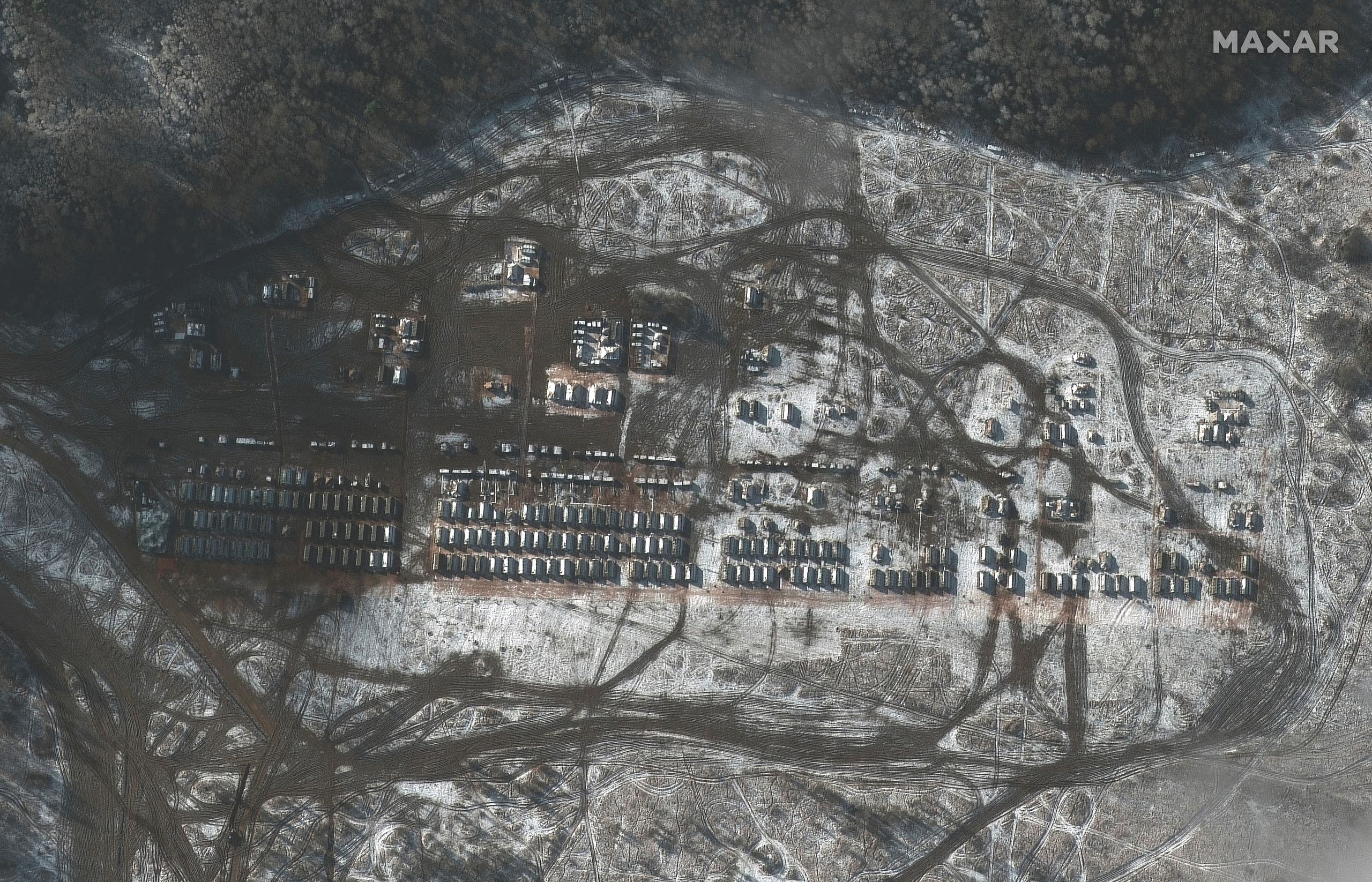 Satellite images show the continuation of Russian military reinforcements near Ukraine
defend its security
In response to a question, on Friday, about the reinforcement of Russian forces near Ukraine, Kremlin spokesman Dmitry Peskov said that Moscow is moving to defend its security.
He also added: "Russia is moving its forces inside its territory against the background of hostile movements from its opponents in NATO, the United States and several European countries, who are conducting unambiguous maneuvers near our borders."
"This compelled us to take certain measures to ensure our security," he added.
Other photos of Maxar revealed a reinforcement of forces in Solotti, Russia, near the Ukrainian border, where photos taken at the beginning of December showed a greater concentration of military equipment compared to September.