The Russian Foreign Ministry said on Friday it had summoned Britain's ambassador to Russia, Deborah Brunert, and strongly protested Britain's new sanctions against Russian media.
The ministry said in a statement that Russia will continue to respond "harsh and resolute" to all sanctions imposed by London.
Deborah Brunert, British Ambassador to Russia, at an event last February
This comes after Britain imposed sanctions on journalists and media organizations earlier in May in the latest package of measures aimed at increasing pressure on Moscow to stop its own military operation in Ukraine.
In a related context, British Prime Minister Boris Johnson pledged on Thursday more military support to Ukraine.
"We will provide more military and humanitarian support to Ukraine," Johnson said on his official Twitter account. "This conflict is about the right to confront the wrong."
For its part, the British military said today that it believes that Russia wants to seize the port city of Mariupol and the huge Azovstal plant before the celebration of Victory Day on Monday.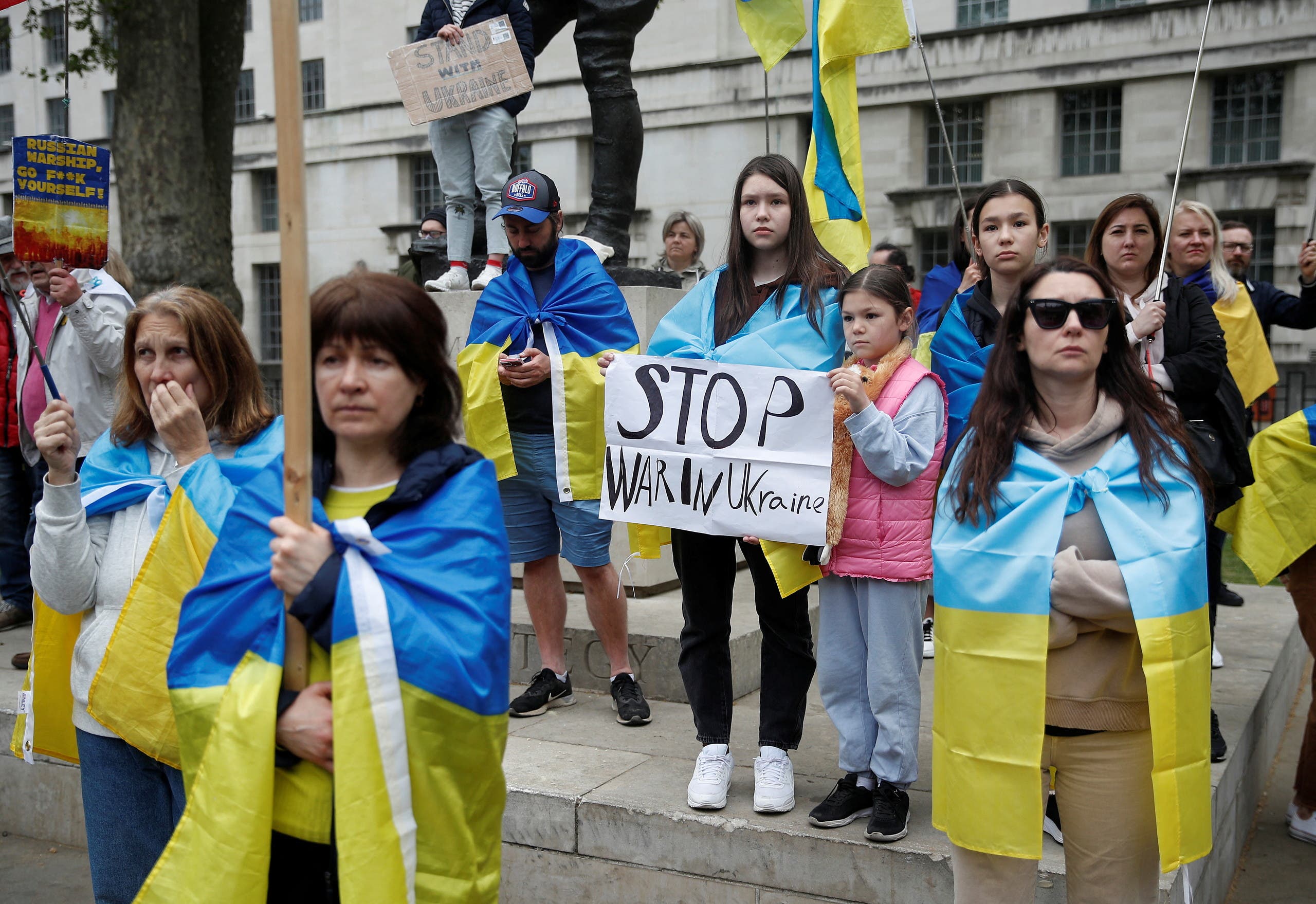 A pro-Ukrainian demonstration in London in early May
The British Ministry of Defense made the comment in a daily intelligence briefing on Twitter.
The British military said that "Russia's renewed efforts to secure Azovstal and complete the capture of Mariupol are likely linked to the anniversary of Victory Day on May 9 and (Russian President Vladimir) Putin's desire for a symbolic success in Ukraine."
"This effort has come at a cost in personnel, equipment, and munitions for Russia. While the Ukrainian resistance continues in Azovstal, Russian losses will continue to accumulate and frustrate their operations plans in southern Donbass," he added.