Last Updated: 10 May, 2022 07:45 AM
Published: 10 May 2022 07:45 AM
Last Updated: 10 May 2022 07:45 AM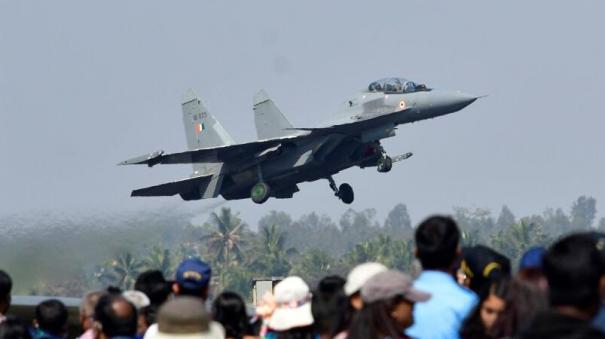 New Delhi: Sukhoi-30 MKI fighter jets increase in Indian Air Force These Sukhoi-30s are manufactured and supplied by Russia. The Indian Air Force currently has 272 Sukhoi-30 MKI aircraft.
Parts of these aircraft are imported from Russia and fitted at Hindustan Aeronautics Company (HAL), a public sector company based in Bangalore. Work is also underway to fit Sukhoi aircraft parts at the HAL Nashik Center in Maharashtra.
In this situation, the Central Government was to implement various development projects, including the fitting of modern weapons and the installation of sophisticated equipment in these aircraft.
The value of the project is Rs 35,000 crore. However, the federal government has decided to postpone the project for now because of Russia's war on Ukraine.
In addition, India was to purchase 12 of the most advanced Sukhoi-30 MKI aircraft from Russia. It seems that this too will be postponed. The planes were to be bought for Rs 20,000 crore.
The Defense Ministry said that spare parts for the planes from Russia were also delayed due to the war.
.