Russian Foreign Minister Sergei Lavrov considered that Russian relations with the West are "regressing due to the negative attitudes" shown by the latter.
"We have presented a written position on Ukraine, and we are waiting for a written response from the West" regarding the security guarantees requested by Moscow, Lavrov said at a press conference, adding: "We will not wait for the West's response to the security guarantees forever."
"We reject the West's strengthening of its security at our expense," Lavrov added, noting that "Western countries will increase the buildup of their forces on our borders." He also stressed that Russia is "ready for any scenario" in the crisis with the West.
On Thursday, Poland's foreign minister warned that Europe was in danger of going to war, while Russia said it had not yet given up on diplomacy, but military experts were preparing options in case of failure to calm tensions over Ukraine.
Poland's Foreign Minister chairs the OSCE meeting yesterday
Russia has said the dialogue is continuing but has reached a dead end, as it seeks to persuade the West to prevent Ukraine from joining NATO and halt the alliance's expansion in Europe, demands the United States has described as impossible.
"At this point, it's really frustrating," Russian Ambassador Alexander Lukashevich told reporters after the meeting of the Organization for Security and Cooperation in Europe, the third stop in a series of East-West talks this week.
He warned of "catastrophic consequences" if the two sides did not agree on what Russia called security red lines, but added that Moscow had not yet given up on diplomacy, but rather would accelerate it.
In Washington, the White House said that the risk of a Russian invasion of Ukraine remains high, with the deployment of nearly 100,000 Russian soldiers, and the United States will publish within 24 hours intelligence information indicating that Russia may seek to create a pretext to justify the invasion.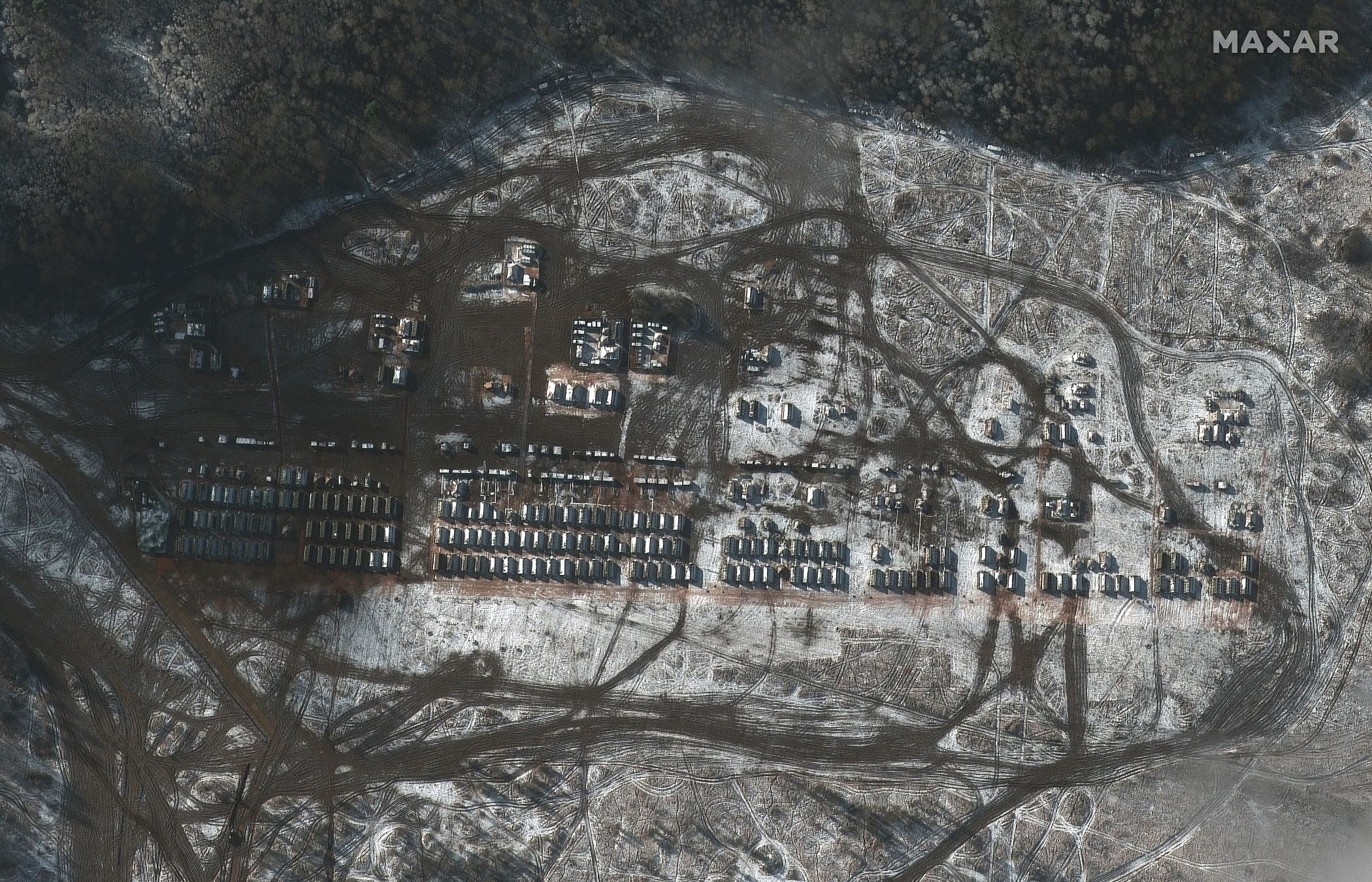 Russian military build-up on the border of Ukraine
"The drums of war are resounding loudly, and the tone of the rhetoric is becoming more intense," Michael Carpenter, the US ambassador to the Organization for Security and Cooperation in Europe, said after talks with Russia in Vienna.
For his part, US National Security Adviser Jake Sullivan told reporters: "The risk of a military invasion is high," adding: "No dates have been set for any further talks. We must consult with allies and partners first."
Russia has repeatedly denied planning to invade Ukraine, but the military buildup forced the United States and its allies to come to the negotiating table with Moscow.