Russia confirmed Thursday that it has stopped the flow of foreign "mercenaries" who want to fight alongside the Ukrainian army, after inflicting heavy losses on them in recent weeks.
"Since the beginning of May, the flow of foreign mercenaries to Ukraine who want to take part in hostilities against the Russian army has dried up," said Russian Defense Ministry spokesman Igor Konashenkov.
Briton caught by Russian forces fighting alongside the Ukrainians
He pointed out that the number of foreign fighters in Ukraine "almost halved", from 6,600 to 3,500, and "a large number of them prefer to leave Ukraine as soon as possible."
He stressed that "hundreds of foreign mercenaries were eliminated in Ukraine with high-precision and long-range weapons, shortly after they arrived at the place where they were supposed to receive additional training."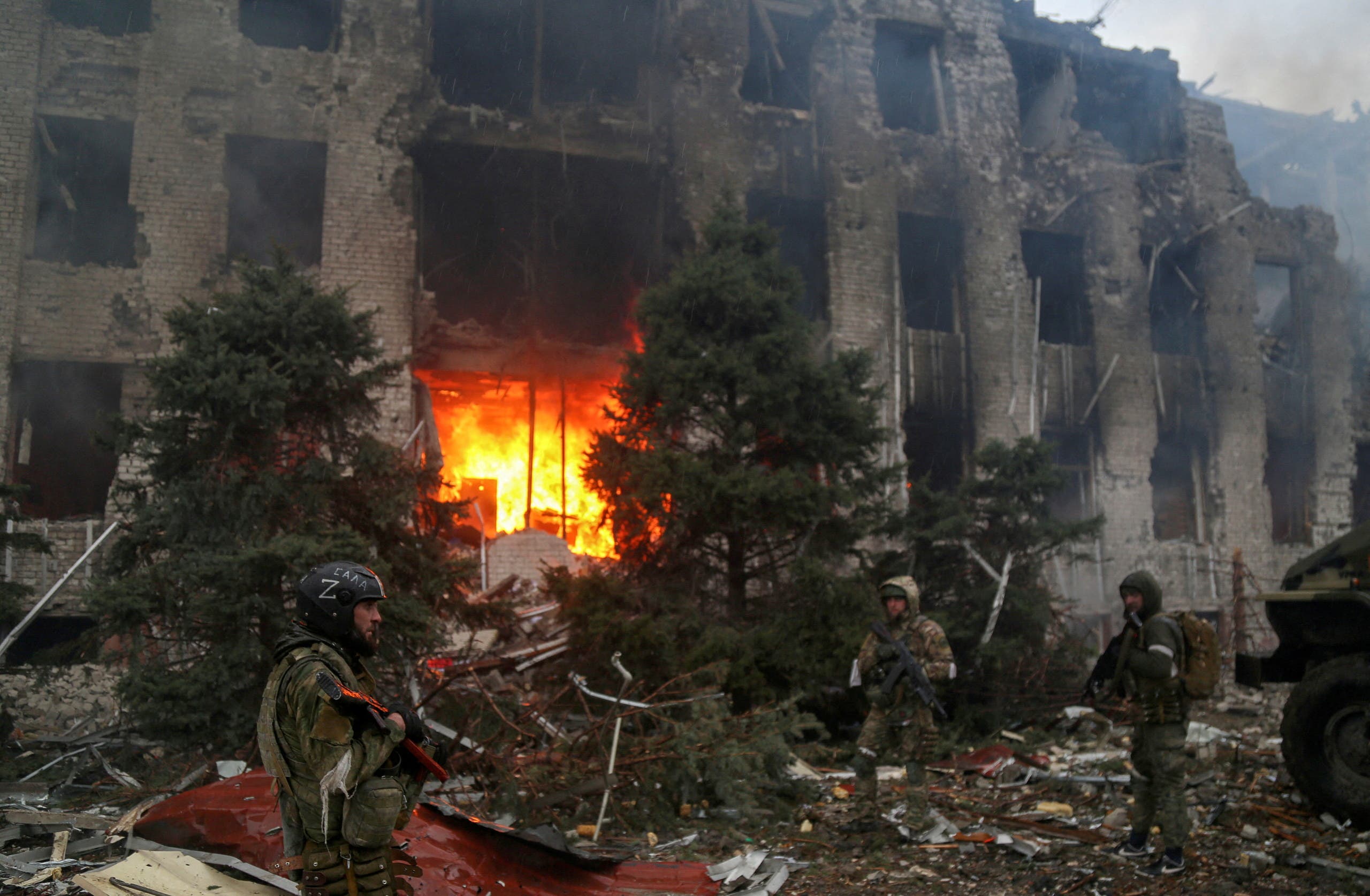 Russian army in Mariupol
But most of them "were eliminated in war zones because of their low level of training and lack of experience," according to Konashenkov.
Since the start of the Russian military operation in Ukraine on February 24, thousands of volunteer foreign fighters, mainly Europeans, have gone to Ukraine to support Kyiv's forces in repelling the Russian army.
Russia presents these fighters as "mercenaries". On the other hand, Ukraine and its allies indicate that if there are mercenaries on Ukrainian soil, they are in the Russian camp, with the presence of especially members of the "Wagner Group", a number of whom have been deployed in Syria and Mali.