This week, the government will 'just' travel to Davos again, where the World Economic Forum meets. And thus ignores the fear of conspiracy theorists who see a global shadow government in it.
"No," Prime Minister Mark Rutte said resolutely on Friday. He did not hesitate for a moment: no less than six ministers and he himself will 'just' travel to the Swiss mountain village this week. Rutte knows very well that the World Economic Forum (WEF) is suspicious among a large group of people, but he sees it differently.
The World Economic Forum is the place where government leaders, scientists and entrepreneurs from all over the world meet once a year to discuss current issues such as the war in Ukraine. A 'good stage', according to Rutte. According to him, a lot has been 'invested' in the 'relationship' with the WEF, so that is worth a 'large delegation' from the cabinet.
But that annual meeting in the Swiss snow has been under fire for years. Criticism is heard from left to right. For example, there will be a conference on climate change again this year, but many participants will come by private jet. There is also growing suspicion against the elitist talking club that would make all kinds of secret agreements behind the scenes. Just last week, European research showed that one in five Dutch people believe that a small, secret group of world leaders and industrialists secretly runs the world.
Also listen to our podcast Politics Close:
But does that make Rutte go to Davos with a different feeling? No, he said Friday. According to him, to believe in conspiracy theories is also 'a choice'. Illustrative of this attitude: Rutte has been using a work bag that he once received as a gift in Davos, with the WEF logo on it. Forum for Democracy asked parliamentary questions about it. But Rutte continued to use the bag demonstratively. "The said bag pleases the prime minister," was the reply.
The WEF was founded in 1971 by the German economist Klaus Schwab. At the annual conference, he wants to connect the global elite with the aim of discussing all kinds of problems with each other. This year, 2,700 guests from more than 130 countries will come, including 56 finance ministers, numerous prime ministers and presidents, 1,500 CEOs and ten European Commissioners. On the agenda next to the war in Ukraine and climate change: relations with China, cryptocurrencies and inflation. The overarching theme: 'Cooperation in a fragmented world'.
Pay
Companies have to pay to be present and thus gain access to politicians. And those conversations, they largely take place behind closed doors.
This has been criticized for years. Left-wing anti-globalists see the WEF as a vehicle for all kinds of neoliberal plans. In right-wing extremist circles, Schwab in particular is the personification of evil. Heads of government would walk on his leash. The rumor that the WEF would have brought the corona virus into circulation is being pumped around. And Schwab would like to use the pandemic for a 'great reset', oppressing civilians.
Schwab used that term 'great reset' in 2020 in a book in which he wrote that history shows that Pandemics ensure a restart of the economy and social structure of a country. He advocated seizing the opportunity for greener and more social policies.
The security services in our country are concerned about all the stories that are circulating about the WEF. On the one hand, counter-terrorist NCTV sees that the pillars of church and politics have become watered down and people are looking for meaning and something to hold on to. Conspiracies provide answers. But according to the NCTV, the 'dissemination and normalization' of conspiracies can 'give rise' to committing 'extremist and even terrorist acts'. NCTV member Pieter-Jaap Aalbersberg recently said: ,,You can believe all those conspiracies from me. But as long as believing that does not turn into incitement to a criminal offense."
Tuning
Several former participants of the conference do not feel like all the ridicule and no longer want to talk openly about their participation. "But that all kinds of decisions are being made in Davos is really nonsense," says a former minister. "Going there is useful because as a politician you can talk one-on-one with colleagues from other countries or with companies, ask questions and get ideas. You don't have that many opportunities for that. But it's not much more than that."
The organizational power of governments should also not be overestimated, a civil servant scorns. Last week, ministers read from each other in the press release who would travel to Davos. "Even that was not agreed. There is also no common goal."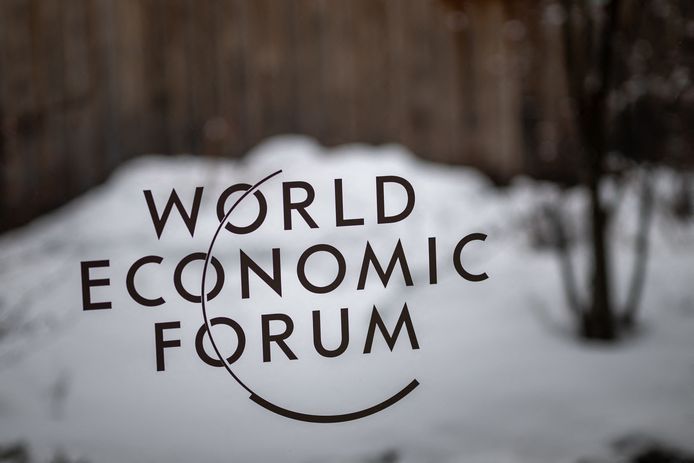 Free unlimited access to Showbytes? Which can!
Log in or create an account and don't miss a thing of the stars.

Yes, I want free unlimited access